With the recent heat dome covering most of the United States, many of us are dealing with record high temps outside. But what about inside? For those of us lucky enough to work in an office, the climate can be quite different. Look familiar?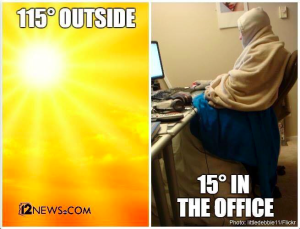 It is always freezing in my office because a coworker keeps the air conditioning set to subarctic levels. Every morning I stand in my closet and ponder, "What do I wear today that will be appropriate for the forecasted triple digit record highs, knowing that the office is going to feel like I just walked into a refrigerator?" Staying warm in the air conditioning doesn't have to be unfashionable. And you shouldn't have to pack a second set of clothes to change into if you're meeting friends for dinner after work. I have compiled a list of essentials for the professional to help win this battle.
Women's Essentials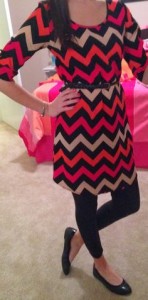 LEGGINGS: Leggings are the perfect complement to the cute summer dress. I prefer leggings over tights for two reasons; they come in both a variety of thickness and length. It is very easy to customize a degree of warmth that is perfect for you by selecting a thicker ankle-length legging or a thinner capri-length. Don't forget, if your dress is solid color, add a splash of fun with a patterned legging. Bonus: Leggings don't cover your feet so you can easily slip out of your leggings quickly, and without having to unbuckle and take off your fashionable sandals. You'll shed that layer and be ready for a warm summer evening in less than a minute!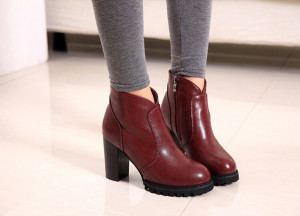 ANKLE BOOTS: Ankle boots are so adorable, and can pair with just about any outfit during any season of the year. They're fashionable and functional! Those of you like me, who can never get warm unless your toes are warm, will appreciate that ankle boots can discretely hide a pair of no-show socks! Toss a pair of thin sandals or flip flops into your purse, and change out of your ankle boots and socks before heading out for the evening.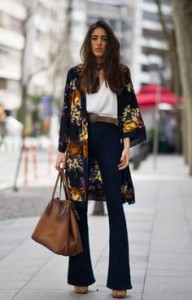 KIMONO: The kimono has to be one of my favorite new fashion trends. They look great paired with a blouse and dress pants or with a white tank top and jean shorts. A kimono can be worn over a sundress or a semiformal dress. This piece is so versatile; every woman should own one! Admit it… layering has never been more chic.
Men's Essentials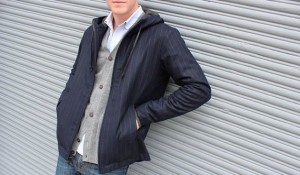 HOODIE: Hoodies aren't just for game day! Layers can sometimes be uncomfortable, but hoodies provide a lot of comfort and warmth. I mean, who doesn't love wearing a hoodie? They're also extremely easy to care for. A classic black, navy, or gray hoodie is very acceptable in an office setting. Leave one hanging on the back of your office door for warmth and style.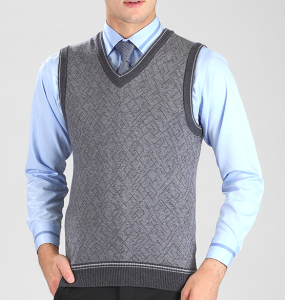 VEST: Men's vests are always in style. This classic piece is perfect for layering. They come in a variety of styles and material, and are probably as versatile as the women's kimono. They can be worn over both t-shirts and button down shirts, and are an easy transition for the cold office.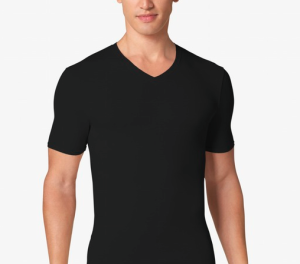 UNDERSHIRT: Undershirts, like women's leggings, come in a large selection of styles and thickness. Although it isn't as easy to remove this layer, companies like Tommy John create awesome undershirts that can be worn as a single layer t-shirt. With its premium, stay dry fabric, this comfy and cool option is perfect for a casual night of drinks with the guys. [Tommy John not only specializes in t-shirts, but they offer a great selection of men's underwear as well.]
Essentials for Both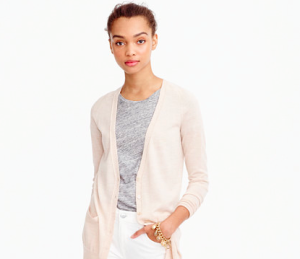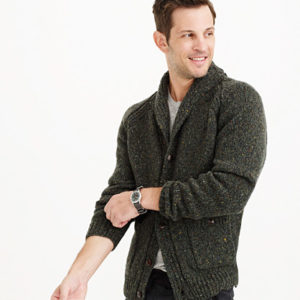 CARDIGAN: The Cardigan will always be a favorite of mine. Classic and comfy, it speaks for itself. Originating in the 1800s, the Cardigan proves that it is here to stay. It is an office staple for both women and men.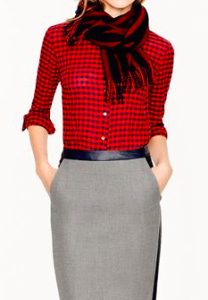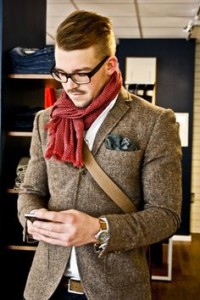 SCARF: Scarves are typically thought of as a winter accessory for both men and women. However, if you're looking for an easy layer of warmth, consider the scarf as an office accessory too. Scarves come in an array of lengths, fabrics, and colors/patterns to complement any outfit. And they are extremely trendy for guys and gals!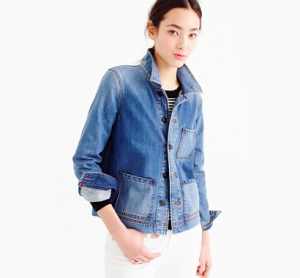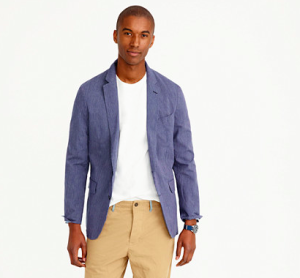 JACKET: The number one office go-to for layered summer fashion is, without a doubt, the jacket. The ultimate in class and versatility, a jacket pulls together an outfit while offering an extra layer of warmth. However, when you think of jackets, you shouldn't only think of suit coats. Consider all cuts and materials, including the Summer Blazer for men. They come in a variety of styles, even offering different sleeve lengths, and fabrics, including linen and seersucker as popular choices. Ladies, don't rule out denim. A tailored jean jacket over a sleeveless blouse adds style and comfort to white dress pants or a patterned pencil skirt. Slip the jackets off for the easiest of transitions to a dinner date or an evening out with friends.
I hope that my list of Office-to-Evening essentials have been helpful. If you're still a bit overwhelmed, consider incorporating one or two pieces at first. Not sure you can pull off a scarf or leggings? That's okay! Start with classic pieces and build from there. The thing to remember is that layers are key in helping you transition from a frigid office setting to a hot night on the town.
I was not compensated for this post, and it contains no affiliate links. All opinions are my own and not influenced in any way. Photo credits can be viewed by hovering over each image above. All sources found online.