I have spent some time this morning decluttering the house. While I packed away Christmas decor, tossed out old files, and loaded the car with boxes of the latest donations, I started to reflect on this past year. It went by in a flash, but I am truly humbled by the last 365 days.
Highlights of the past year remind me of more good times than bad, which is something I haven't always been able to say every December 31. What I have always been able to say, regardless of the ups or downs, is that God is good. He is faithful, and He continues to bless me with undeserving goodness and mercy.
This year, we welcomed two new family members — Michael David (born May 23) and John Carter (born September 12). Both of these handsome boys are my great nephews, born to my two oldest nieces, Jessie (Carter's mom) and Katie (Michael's mom). Being an aunt is an honor that I do not take for granted. I'm certainly not the best aunt, but I love all of my nieces and nephews (and now great-nephews) with all of my heart.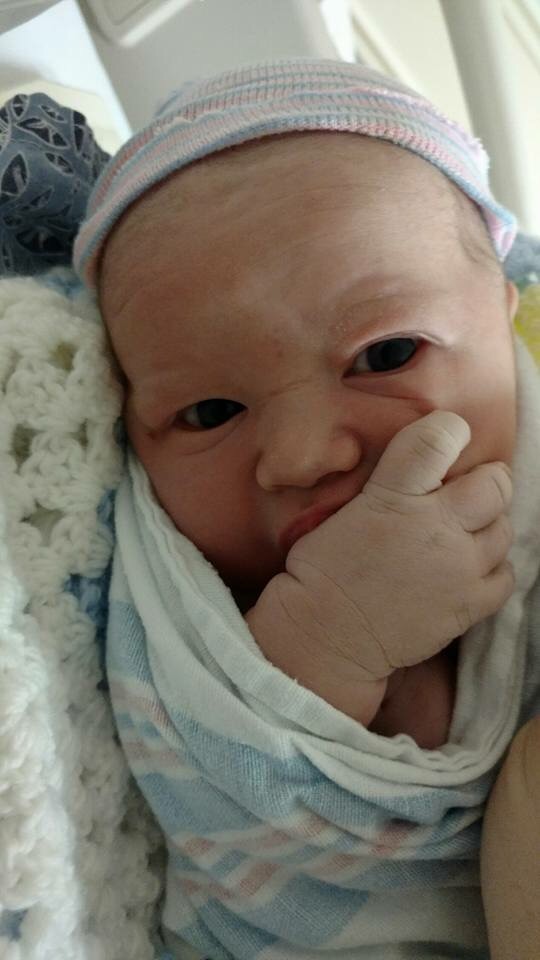 Michael (above)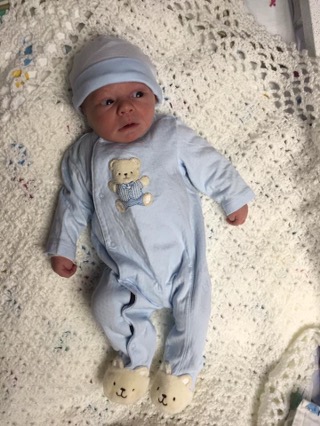 Carter (above)
I ran a few races over the past 12 months. Six to be exact. With each 3.1 miles completed, my back felt better and I became both stronger and faster. After the struggle that I had last year with my back injury, I was happy to end the year at the same pace that was once my fastest.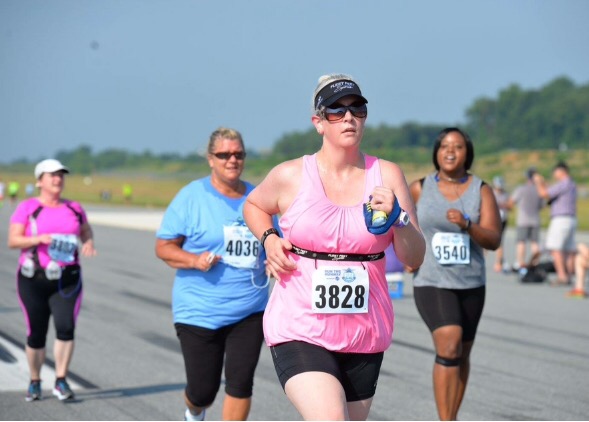 I spent a few days in Myrtle Beach at one of my favorite conferences – Women of Joy. It is nice to get away for two nights and soak in some Vitamin Sea. I am most as peace where the ocean meets the sand. Between the sun, sand, and salty air… and the wonderful worship that fills the conference center over those 72 hours… I always come back rejuvenated and restored.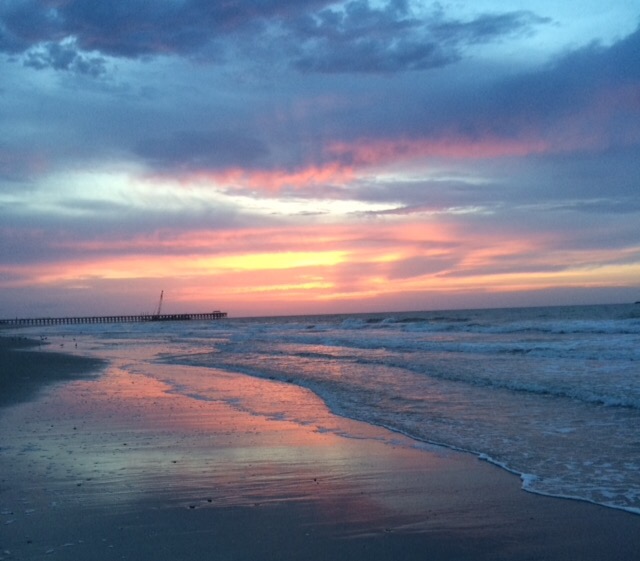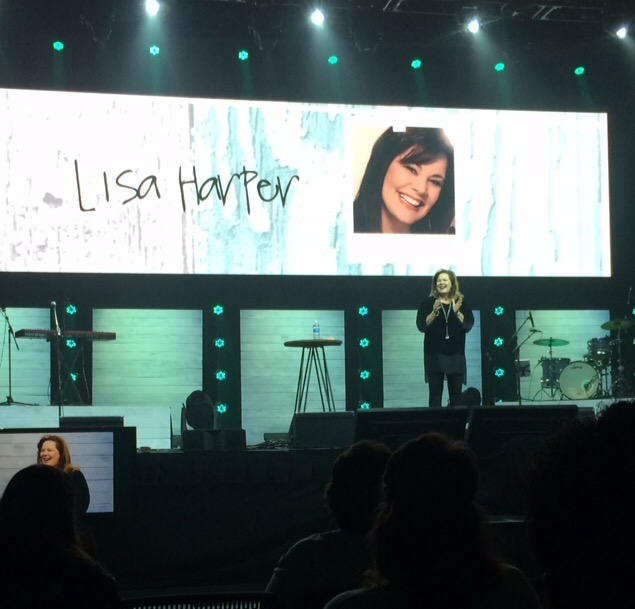 Author and speaker, Lisa Harper at Women of Joy 2016
I finally made it to Chicago this year. Five of my friends and I took an extended weekend girls' trip up to the Windy City. We laughed a lot, we bickered a little, and we made lifelong memories over the course of five days. We ate great food. We saw historical landmarks. And we even caught a game at Wrigley Field. Little did we know we were watching the World Series Champs in action.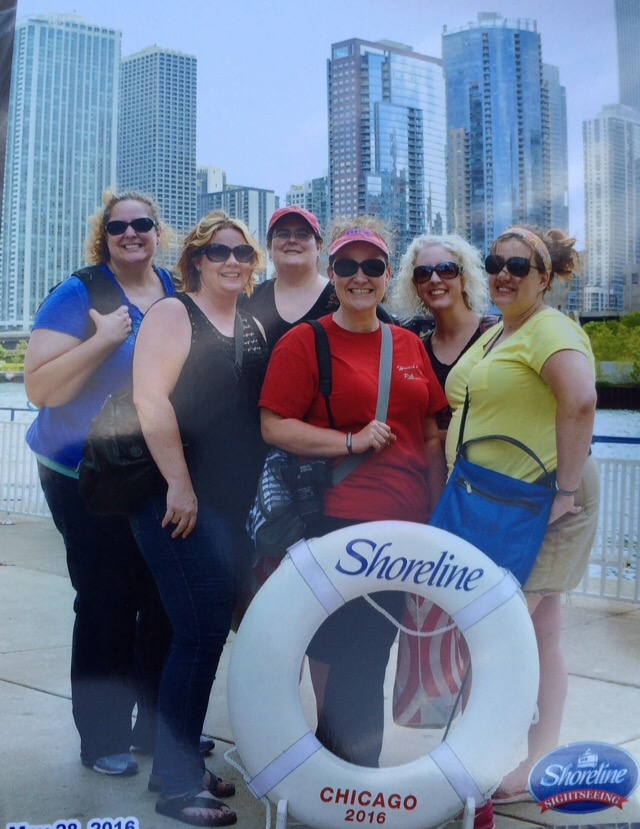 Shortly after returning from Chi-town, I received my biggest blessing of all — turning 40. Some people dread getting older but to me, it's a privilege. When I say that I am grateful for my days, I seriously mean that I am grateful for every.single.day. As y'all know, I'm on a mission to make the most of this life that I have been given, and embracing every second is the best way to ensure that!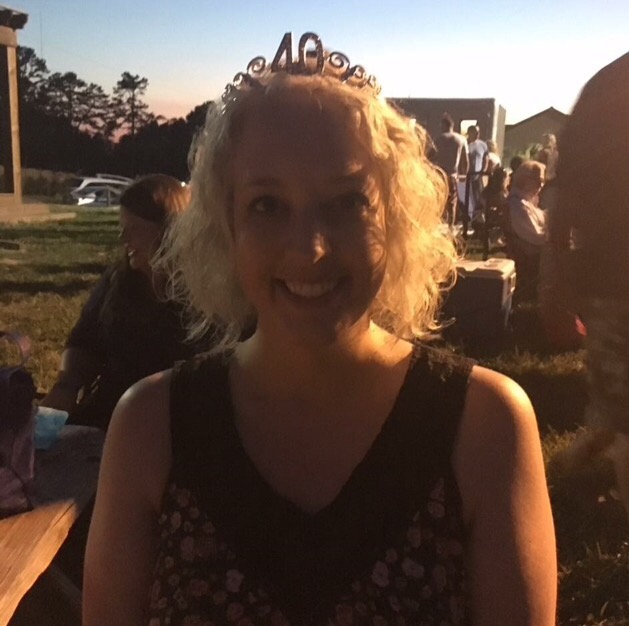 I took Mom to see Dolly Parton in concert this year. Dolly is someone that she has listened to as long as I can remember. I grew up to Mom playing Dolly albums on the record player… Here You Come Again, Jolene, and Two Doors Down are just a few of the Dolly songs that are part of my Life Soundtrack. It was really awesome to get to see Dolly perform them live with Mom sitting beside me. So much fun!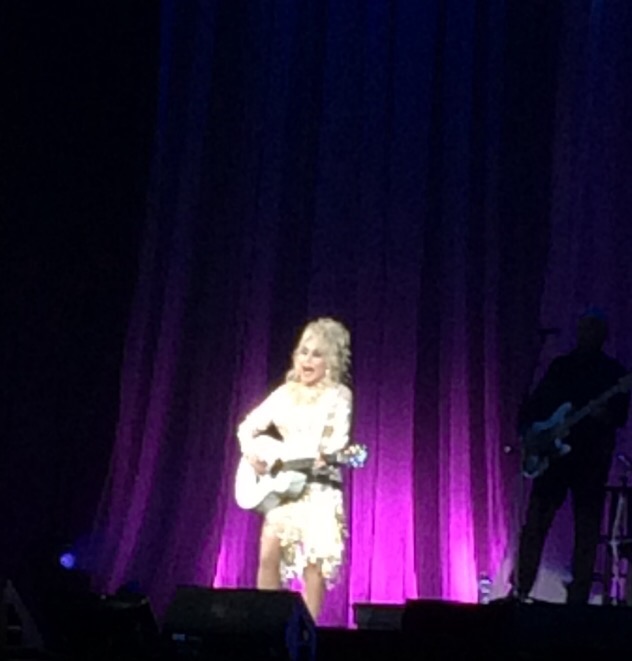 As I look ahead to the new year, one word comes to mind and sums up my goals for 2017:
Focus on the good.
Focus on what matters.
Focus on my health.
Focus on my family.
Focus on new distances.
Focus on making dreams a reality.
Focus on fun.
Focus on staying on budget.
Focus on staying on track.
Focus on my mission!
I admit that I can easily be distracted. As a matter of fact, I should still be in the office decluttering but I stopped to write this post. 🙂 I don't want to lose site of my ultimate goal… my mission to make the most of life. I want to live minimally, eat clean, travel places that I've never been. I want to push past the comfort zone of 5Ks and train for a 10K. I want to spend more time on this blog, sharing life with y'all. I want to give freely, bless others, and be creative. I want to finish projects that I've started. (Boy, does THAT require heavy focus!! haha) I want to dream bigger than I ever have before, and not lose sight of all that I am capable of… and all that God wants me to experience.
What are your plans for the new year? Will you make resolutions for 2017? Do you have certain goals that you would like to accomplish? Comment below and share YOUR dreams with me. Let's join together and encourage one another as we focus on a mission to make 2017 the best year yet! Happy New Year, friends!