As summer winds down and families prepare to head back to school, I wanted to share with you a hidden gem right here in the NC Triad that can serve as both a last-minute daycation and an educational field trip.
Welcome to the Greensboro Science Center!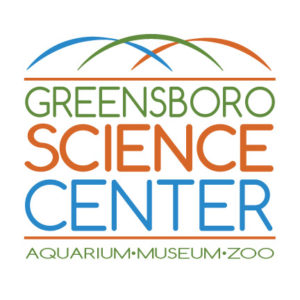 The Greensboro Science Center is located on Lawndale Drive, just minutes off of I-40, and houses a museum, zoo, and aquarium. All can be accessed for one admission price of roughly $12. Also on site, but not included in admission, are a restaurant, a theater, and an outdoor adventure center. Hours vary between attractions, but all are open nearly year-round.
My family and I recently visited the science center, and had a wonderful time. These are a few of the highlights from our trip:
The Carolina ScQuarium is home to many animals, including sharks, stingrays, penguins, and otters! We began our day enjoying the stingrays and sharks; we were allowed to touch them! My niece said that the stingrays were very soft but the shark felt more like a lizard. At 10am, we ventured over to the African penguins where we listened to a presentation while they were being fed.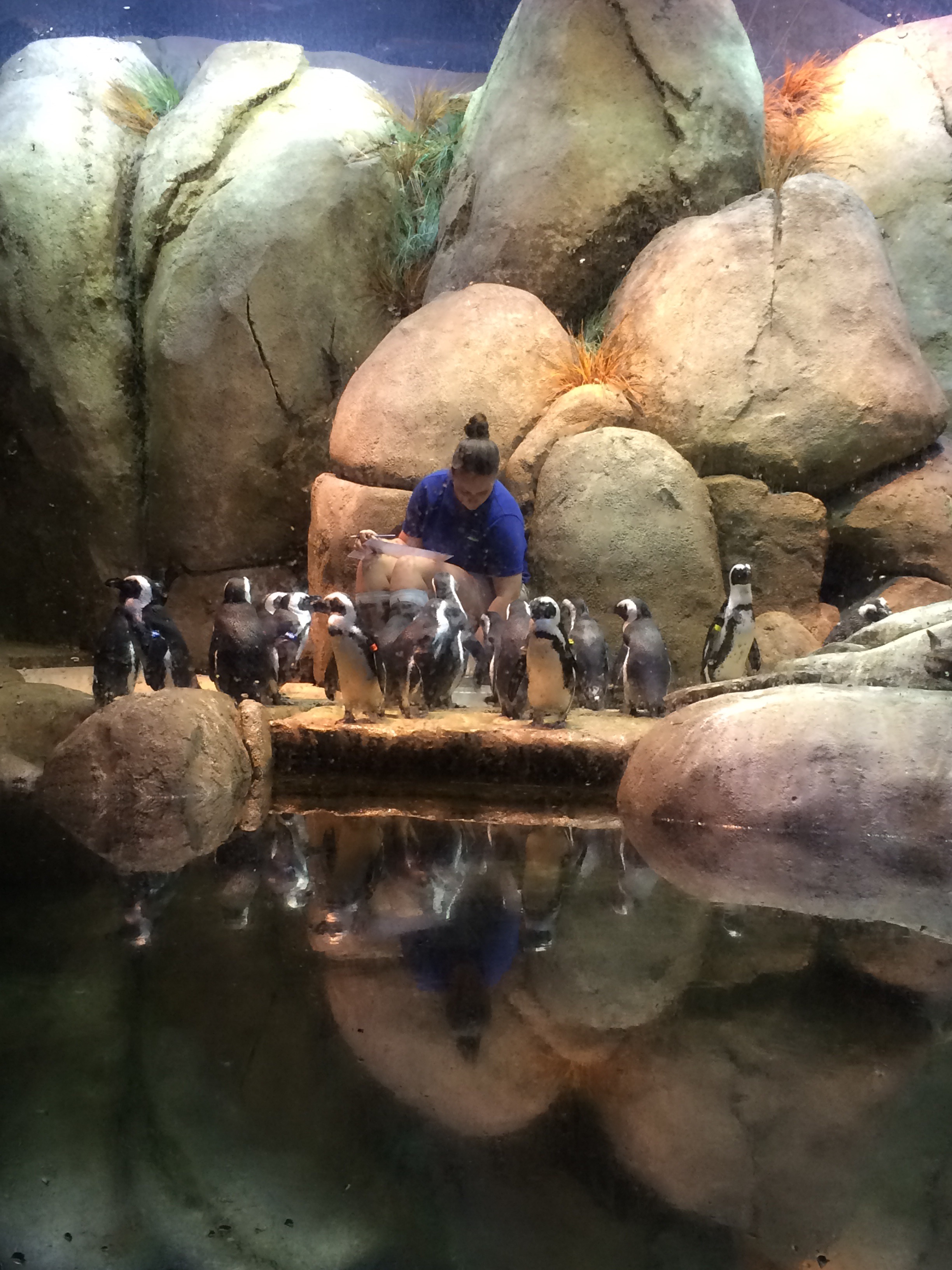 After we finished in the Aquarium, we headed over to Destination: Dinosaur. It was an exhibit of fossils and dinosaur replicas, which was both educational and fun! I knew T-Rex had tiny arms, but I guess I never really knew just how tiny until I saw the comparison between it and a smaller raptor.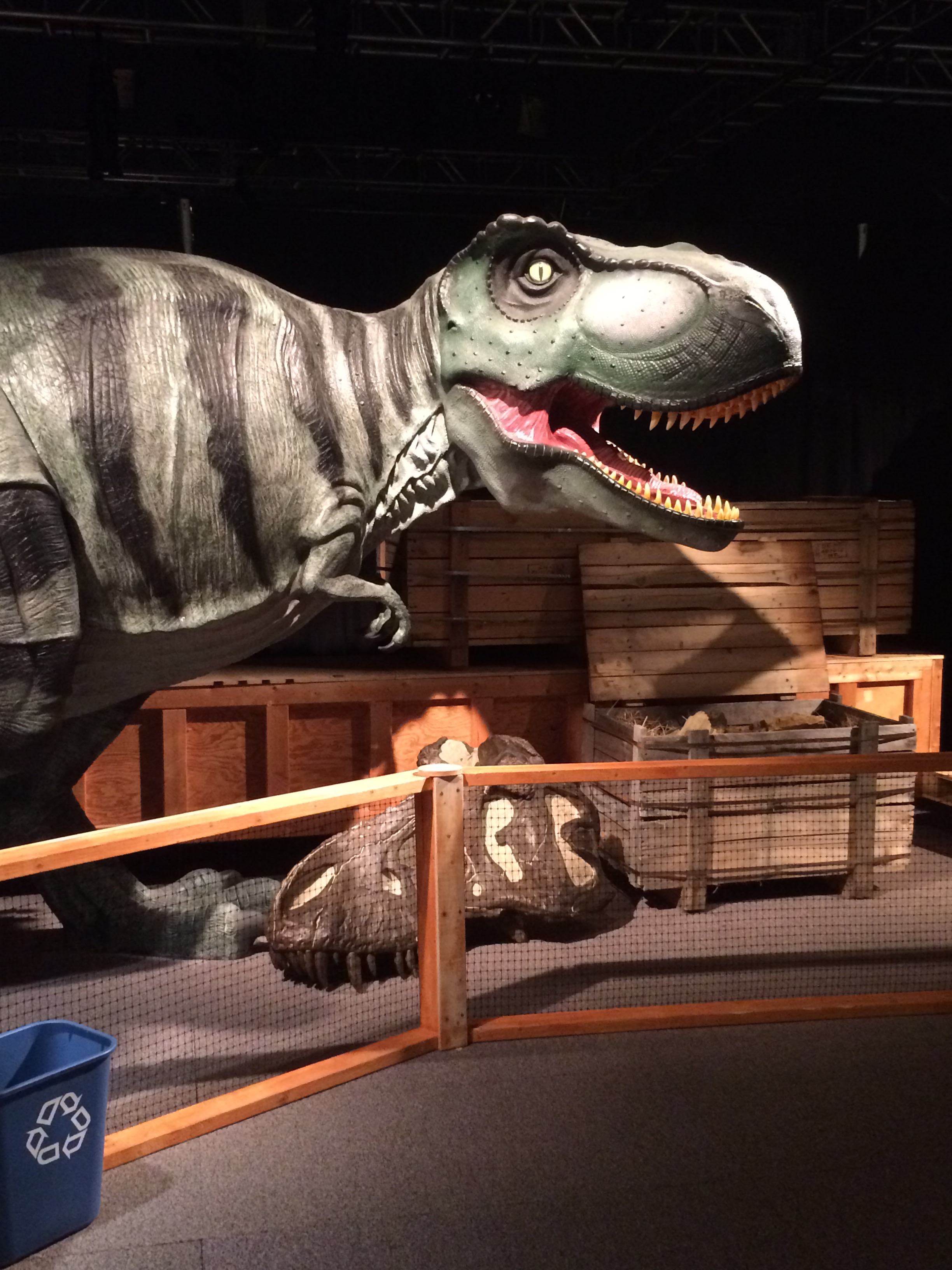 Just around the corner from the dinosaur exhibit was HealthQuest. It was a room full of hands-on exhibits that covered everything from sneezing and gastrointestinal sounds to reflexes and nutrition.
Our next stop was the Animal Discovery Zoo! My youngest nephew enjoyed the goats and chickens in the petting zoo, while his older brother and sister checked out the wallabies. My favorite part of the zoo were the gibbons. They looked like they were having so much fun!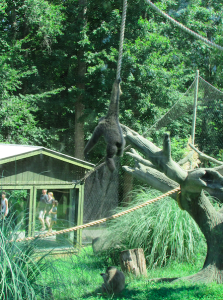 As we looped around the zoo's path, we stumbled upon Davis Kelly Fountain. It was not only beautiful (and entertaining to the younger kids) but was a refreshing spot for such a hot Carolina day. The fountains played music and the water sprayed to the rhythm of each song!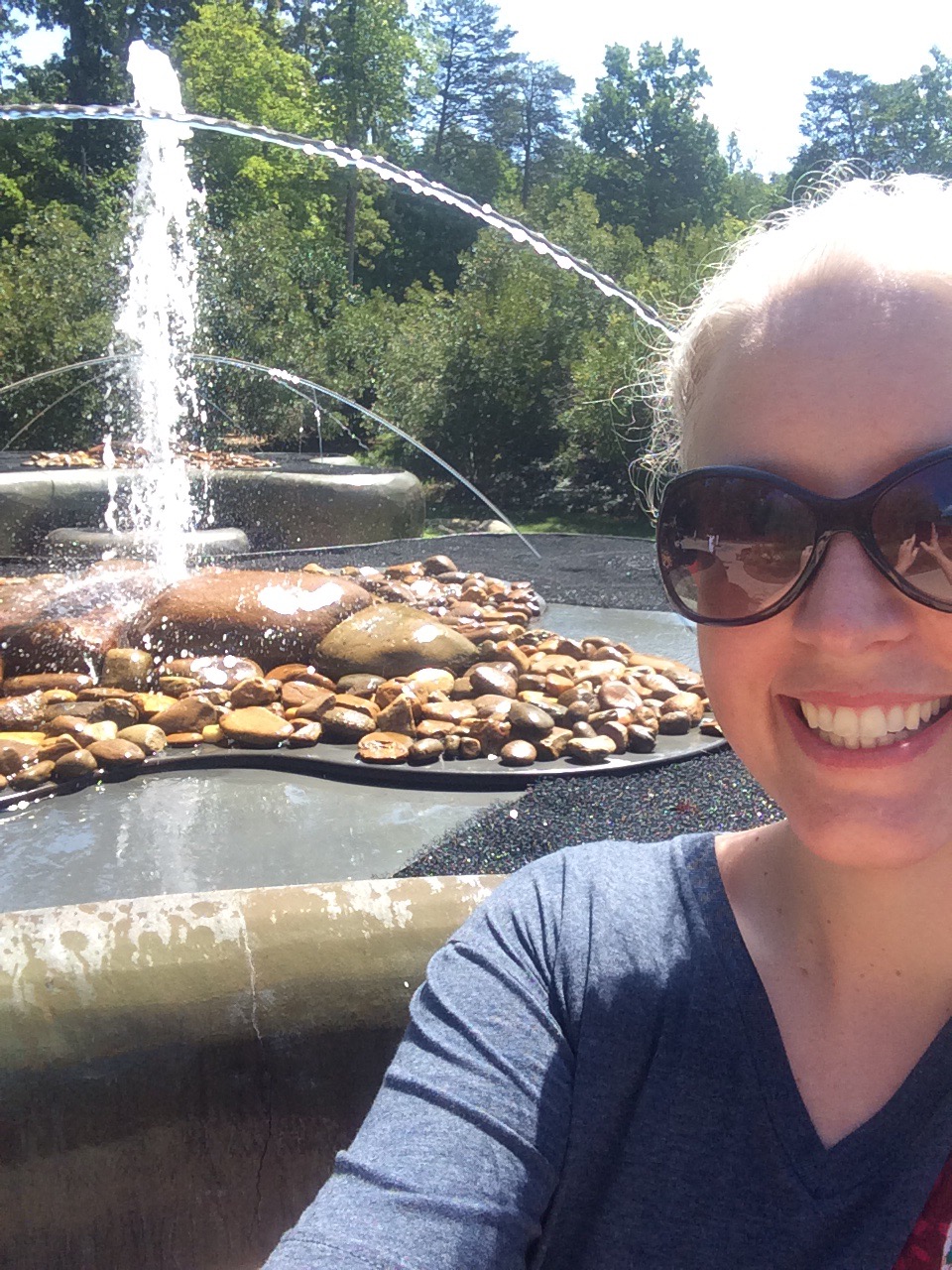 Adjacent to the fountain was the Discovery House. Here, you could see (and pet!) animals like the domestic rabbit, ferret, guinea pig, and this adorable chinchilla below. There were also armadillos, porcupines, snakes, and an Egyptian bat!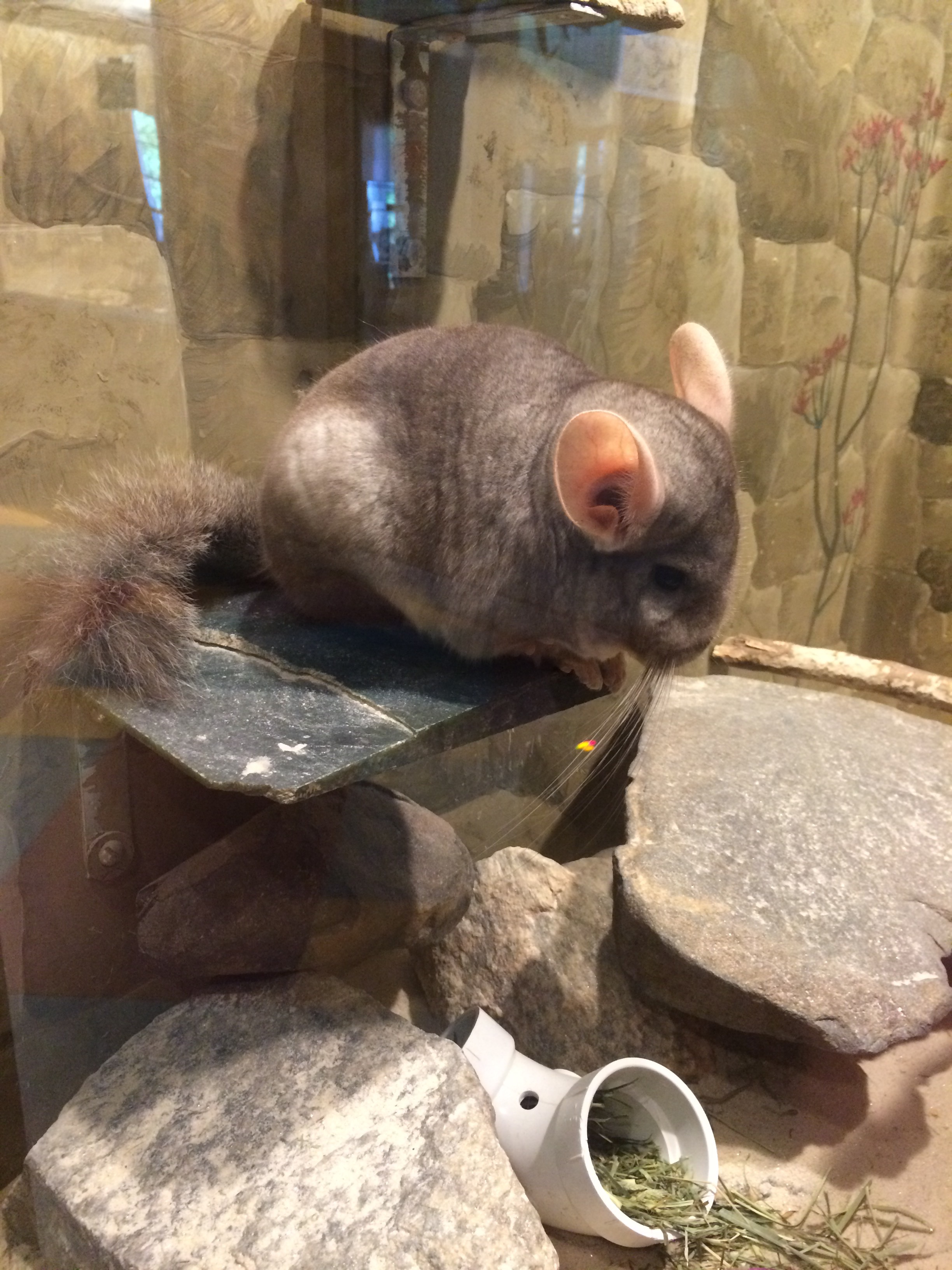 As you can imagine, we worked up quite the appetite with all of our adventures, so we heading back inside the main building to grab lunch at The Fresh Market Cafe. I was impressed by their selection of food; there was truly something for everyone. My mom and youngest nephew enjoyed hot dogs, my sister-in-law had a turkey and cranberry sandwich on wheat, another nephew has pizza, and my niece enjoyed mac and cheese. The Fresh Market Grill is very allergy friendly, so I had delicious gluten free chicken strips and hummus with carrots.
Once we had our bellies full, we played a bit in Sciplay Bay. There were several rooms with a mixture of interactive elements, stunning special effects, and live- action adventures.
We finished our day with the TWC Extreme Weather Gallery, learning about record rain falls, variances in hail sizes, and feeling hurricane-force winds.
We didn't make it downstairs to the Herpetarium Exhibit. We were all tired and ready to head home. But I feel certain that we'll go back. In addition to the exhibits we did not see, the science center is expanding! They're on a three-phase plan with final construction scheduled to be completed by 2020. I highly recommend visiting the Greensboro Science Center on a regular basis over the next four years.
I was not compensated for this post, and it contains no affiliate links. All opinions are my own and not influenced in any way. All photos © 2016 by jennonamission.