This pie is THE BEST tasting pie on earth. No, really! That's exactly what my dad proclaimed when I made it for his birthday last week. And what Dad says, goes. At least that is what I grew up being told. 🙂
Although it may not be the best pie on earth, it is truly the best tasting gluten free, diary free pie that I have made. It is seriously so good that I can't image ever topping this pie. If you love chocolate and coconut (think Mounds candy bar), you will want to give this pie a try. It is simple to make, and doesn't take long to prepare.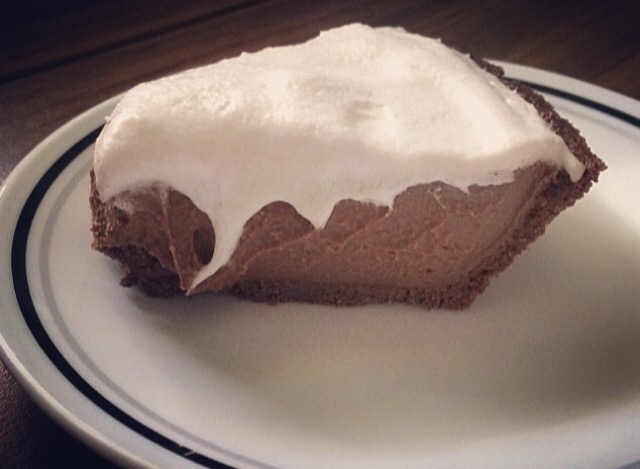 Ingredients:

Mi-Del Chocolate Snap gluten free pie crust (available in most grocery stores alongside regular
pre-made crusts)
So Delicious CocoWhip (available in select grocery stores beside other frozen whipped toppings)
1 can coconut cream (14 oz)
1/2 cup non-dairy milk
1/3 cup cornstarch (this can be replaced with arrowroot powder, if you prefer)
2/3 cup cashews
3/4 cup maple syrup
1/3 cup cocoa powder
1 1/2 teaspoons vanilla extract
1/2 teaspoon salt
1 tablespoon coconut oil
Instructions:
Before you begin, place cashews into a bowl and cover with water.  You will want these to soak no less than 4 hours, although they can soak longer. When they're ready, rinse well.
Shake the can of coconut cream well before opening. Measure out 1 cup and pour it into a mixing bowl. Add in the cornstarch and whisk until all lumps are removed. Set aside.
Pour the remaining coconut cream into a measuring cup. There should be approx. 1/2 cup. Pour your choice of non-dairy milk (I use cashew milk) into the coconut cream to make a total of 1 cup. So this means you'll probably use about 1/2 cup of non-dairy milk.
Add the cream/milk to a blender with soaked and rinsed cashews, maple syrup, cocoa powder, vanilla, and salt. Blend ingredients until they become smooth and creamy.
When they're blended well, pour the mixture into a saucepan over medium heat. Whisk continuously as it heats, bringing the mixture to a gentle simmer. When the mixture is simmering well, reduce heat to low and pour in the cream/cornstarch
Continue to whisk all ingredients for approximately 5-10 minutes until it begins to thickens. When it starts to have the same consistency as pudding, remove the mixture from the heat and add in the coconut oil. Whisk again until the mixture appears glossy.
The mixture is now ready to pour into the pies crust. Doesn't it look delicious? Refrigerate for 4 hours.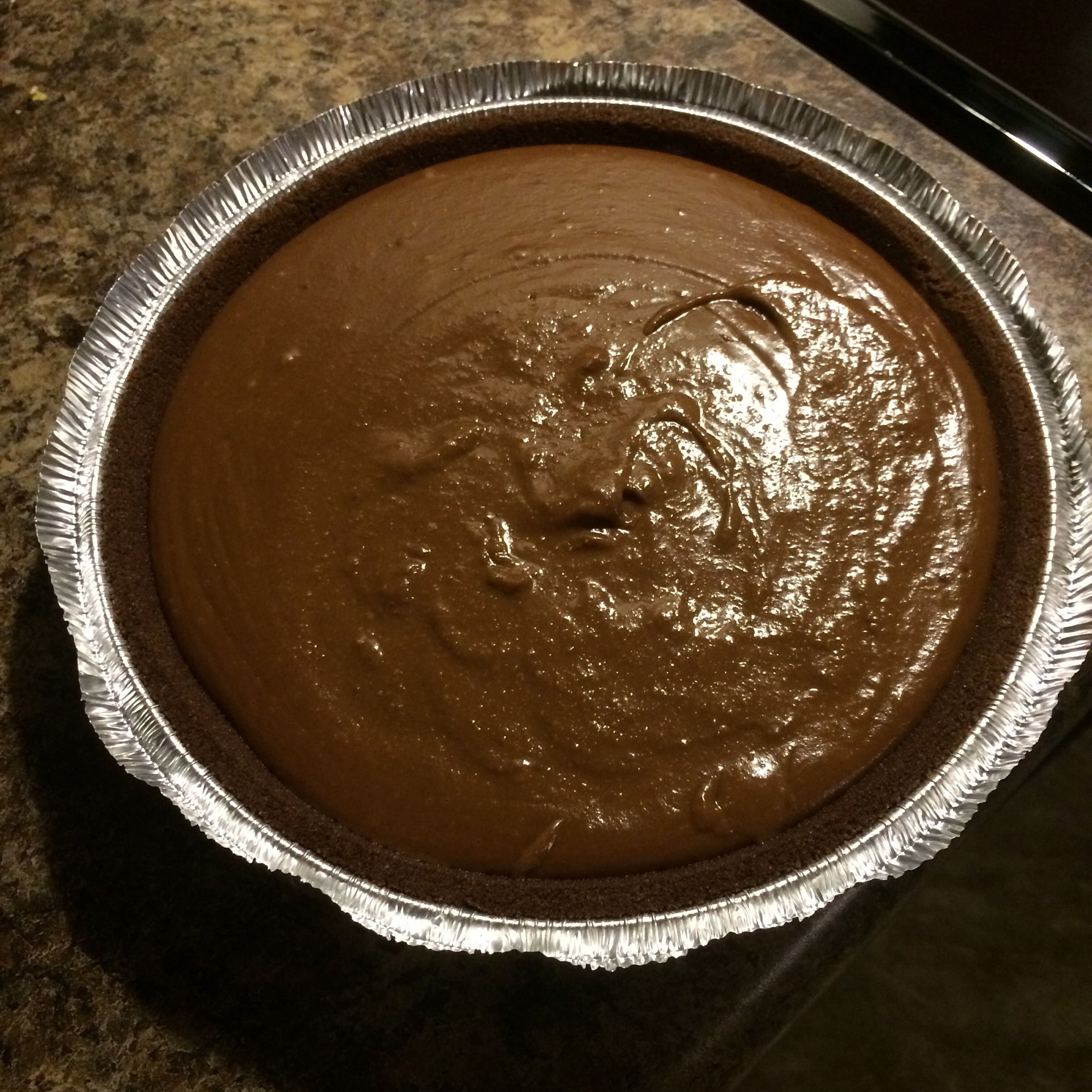 Tip: When you place the pie into the refrigerator, this is the perfect time to also remove the Cocowhip from the freezer and place it into the refrigerator as well. This will give the Cocowhip time to thaw, which will make it easier to spread.
After 4 hours, add a layer of softened Cocowhip onto the top of the firmed pie. It's ready to serve!
You'll be tempted to eat it quickly because it tastes so good, but be sure to savor every bite of deliciousness. If you give this pie a try, be sure to let me know if you love it as much as I do!
I was not compensated for this post, and it contains no affiliate links. All opinions are my own and not influenced in any way. All photos © 2016 by jennonamission.
The pie filling recipe was taken in part from Natural Girl, Modern World. Be sure to check out her blog if you're interested in a vegan option pie crust and simple whipped topping.