There are days that I plan to blog about food, and I do a fabulous job capturing beautiful photos in the kitchen. Then, there are other days that I quickly throw something together and regret later that I didn't photograph the process with my Canon DSLR and good lighting.
Today is one of those days that I regret.
I was in the midst of juggling cleaning with crafting, and had very little time to cook. I had chicken in the refrigerator that was about to expire, and a cabbage head that needed to be eaten. It was a cold, windy day… and this quickly transpired: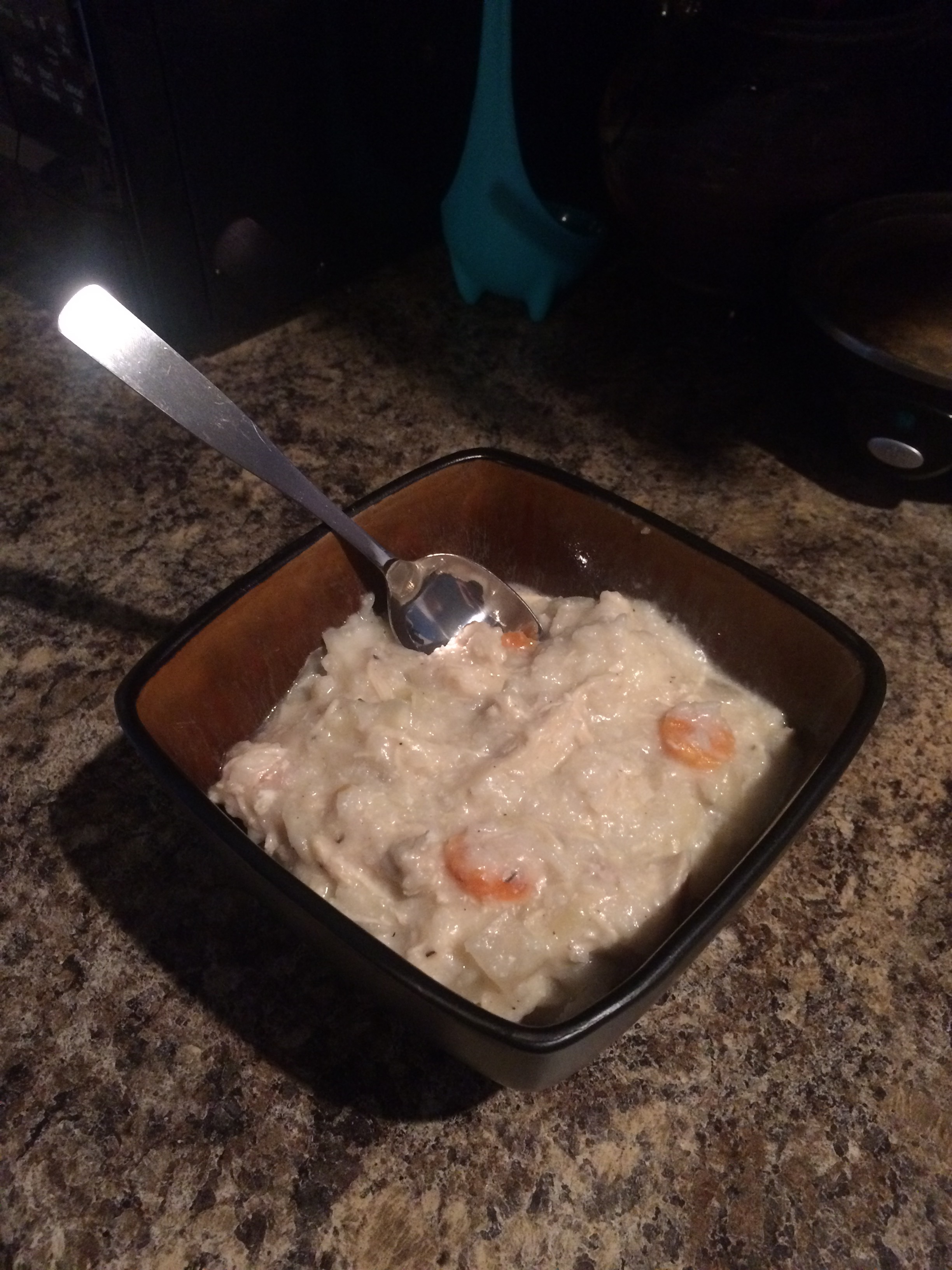 SLOW COOKER CHICKEN & RICE SOUP
Ingredients
1lb thawed, thin chicken breasts
1/2 small onion, chopped
1 cup carrots, sliced
1/2 small cabbage head, coarsely chopped
1 tablespoon garlic powder
1-1/2 teaspoons salt
1/2 teaspoon pepper
1/2 teaspoon dried thyme
1/2 teaspoon lemon rosemary
2 Tablespoons Earth Balance Vegan Butter
5 cups gluten-free chicken broth
1 cup culinary coconut milk
3/4 cup Jasmine rice
Instructions
Layer all ingredients into a 6-quart crock pot. I started with the chicken breasts on the bottom, topped with onions, carrots, and cabbage, and then added spices, rice, and broth/milk. Cook on low for 4 hours or until chicken breasts are cooked through. Rice should be done around the same time. (If not, remove chicken and allow rice to finish cooking before final step.) Shred chicken then stir back into soup and serve. Soup will thicken as it cools. Serves approximately 4.
Quick. Easy. Delicious.