I sometimes struggle with cooking because, well, it's just me… and most recipes yield so much food that it takes me all week to consume it. Because of that, I've fallen into a funk and cook very little these days. However, when the mood strikes me, I don't always have time to research recipes and swing by the store for ingredients. I'm known for opening up the fridge and using whatever is in there to create a meal. Most often, it's a miss. Occasionally I get lucky and create a hit. I definitely got lucky with this casserole concoction and wanted to share this quick, easy recipe with you. I'm showing you a gluten-free, dairy-free option but the ingredient list is generic so that you can adjust the recipe to your liking. (Note: This is not a sponsored blog.)
Ingredients:
Chicken breasts
Italian dressing
3 medium-sized squash (any variety)
1 small onion
Breadcrumbs
Cheese
Butter
Nutritional yeast (optional)
Preparation:
Place two small chicken breasts into a crockpot.
Cover with Italian dressing. (I used the entire bottle.)
Cook on LOW for approximately 6 hours or HIGH for approx. 3 hours.
30 minutes before the chicken has finished cooking, remove and shred, then return to dressing in crockpot to finish cooking.
Dice squash and onion.
Place in refrigerator until you're ready to assemble the casserole.
Instructions:
Preheat oven to 350 degrees.
Grease an 8×8 casserole with butter.
Begin with a layer of diced squash & onions, add layer of chicken, and sprinkle with yeast.
Repeat another layer of each; veggies (add a couple pats of butter to the second layer of veggies), chicken, and yeast.
Top with breadcrumbs and a few pats of butter.
Bake for 25-30 minutes.
Add layer of shredded cheese and place back in for 10 more minutes, or until cheese is melted.
Serve hot.
This makes approximately three servings.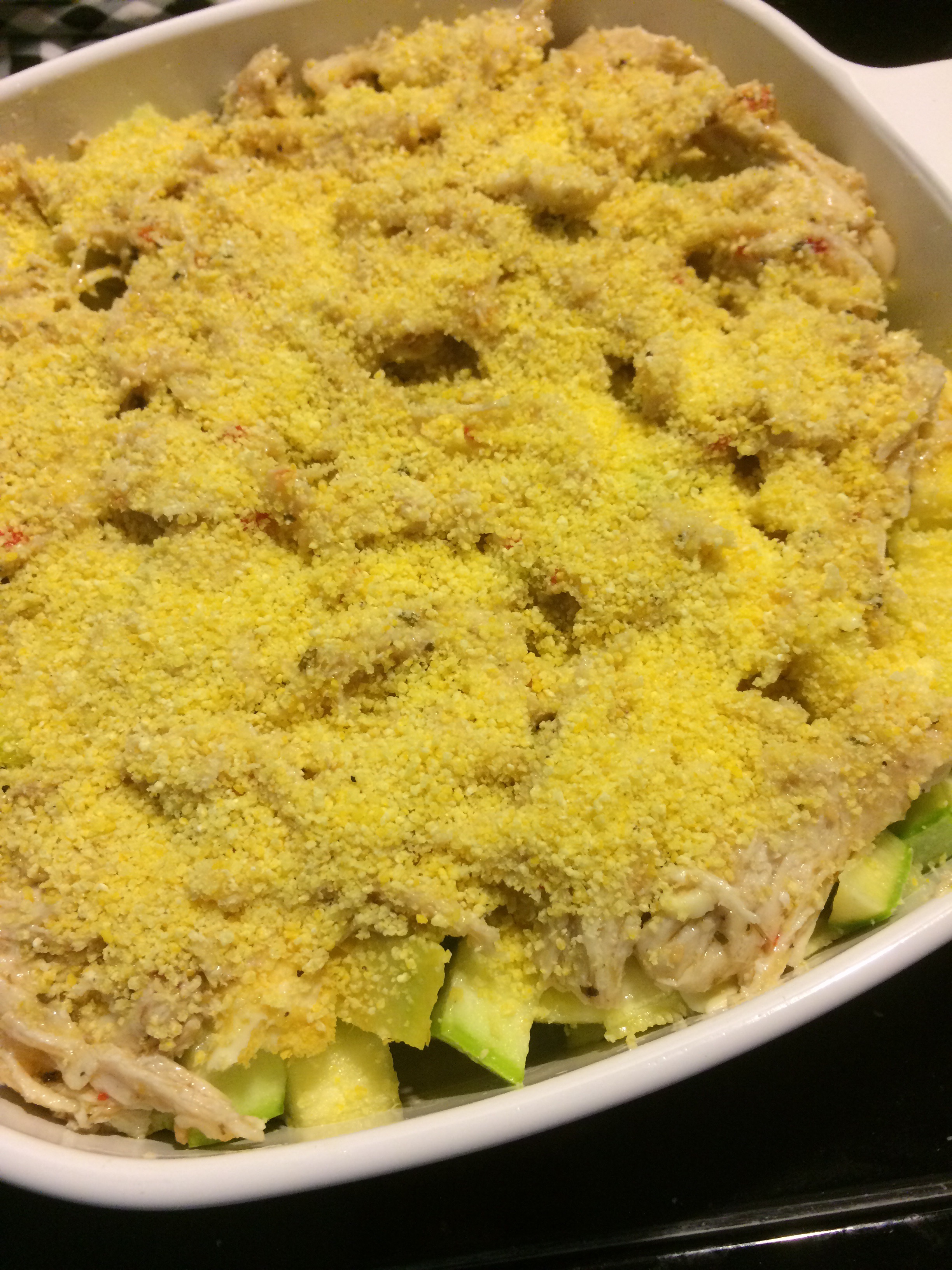 This is just before I placed the casserole in the oven.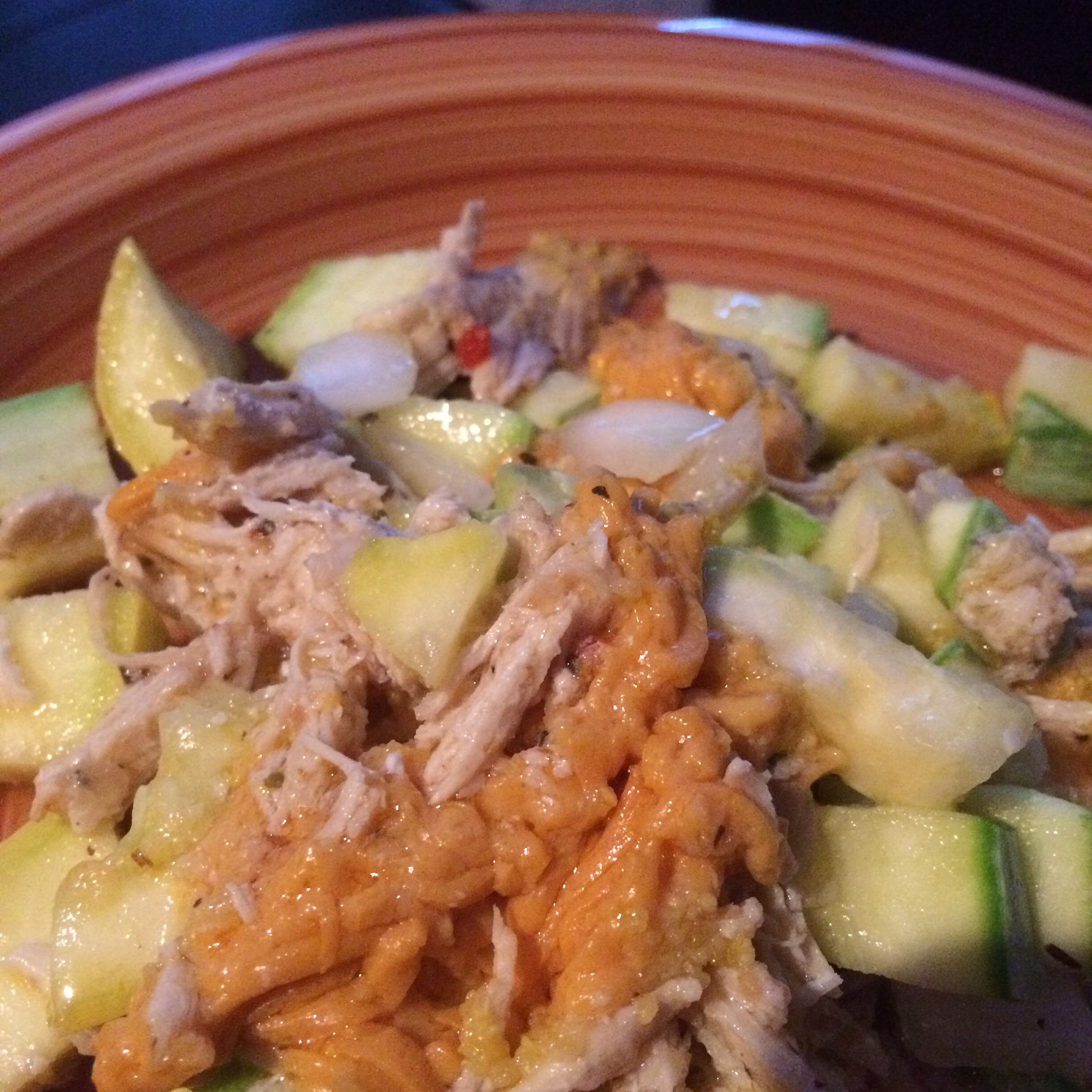 And this is the delicious outcome!

Again, this is not a sponsored post… but I did want to mention a few of my favorite gluten-free, dairy-free ingredients if you're looking for those alternatives.
Daiya cheese, in my opinion, is the best cheese alternative. It melts well, and is very creamy and flavorful. I also love that it is soy-free too!
Glutino makes wonderful gluten-free products. Their breadcrumbs are a terrific alternative to wheat-based breading.
Earth's Balance buttery spread is a plant-based product that tastes just like the real thing! Organic, non-GMO, and Vegan… it is the perfect substitution to butter.
Go ahead and give this recipe a try, then let me know if you get lucky! 😉 Happy eating.