Rejection. Uncertainty. Negativity. Failure. Intimidation. — There are so many reasons for a lack of self confidence. I know I have struggled with confidence in the past, and I see so many others who are struggling with it too. Particularly women. So today's Motivation Monday is dedicated to all of you ladies who are reading this and need this reminder:
"You don't have to be accepted by others. You need to accept yourself." – Thich Nhat Hanh
Accepting yourself and being truly happy can be a long and tedious journey. We often hold onto past mistakes, harbor grudges, and compare ourselves to others until we've lost complete focus of who we actually are. We allow life, particularly the unfair parts of life, to shape us into feeling less than and left out.
Maybe we haven't lived up to the expectations of others, or even the expectations we've placed on ourselves.
Perhaps someone said something horrible to you, and you haven't been able to shake their voice from within.
Many of us struggle with body image comparisons, and society has convinced us that we're just not beautiful.
Or life has just been hard… leaving you tired, unhopeful, and lonely.
Our confidence becomes overshadowed by lies. Then we no longer accept that we belong; we believe we're unworthy. And nothing holds us back like our own insecurities.
Ladies, it's time to give ourselves grace… and break the vicious cycle of believing all of these lies. It's time to hear the real truth. I invite you to join me for an online Bible study that begins tomorrow, September 6 and runs through October 16. We will be reading a new book, Uninvited, from Lysa TerKeurst, a North Carolina author and president of Proverbs 31 Ministries. You may be familiar with some of Lysa's previous books like Made to Crave, Unglued, and The Best Yes.
In Uninvited, Lysa shares her own deeply personal experiences of rejection – from the perceived judgement of the perfectly toned woman one elliptical over to the incredibly painful childhood abandonment by her father. She leans in to honestly examine the roots of rejection, as well as rejection's ability to poison relationships from the inside out, including our relationship with God. Lysa will help us to stop feeling left out, change our tendency to either fall apart or control the actions of others, restore our confidence through prayer, and overcome insecurities. [Excerpt from the back cover.]
I have always enjoyed Lysa's books and the Bible studies that Proverbs 31 Ministries has offered with them. I truly believe this one will be a blessing to those of us feeling unloved… by others, and by ourselves. Together, we can take this journey to regain honesty, trust, confidence, and acceptance. You can register for the FREE online Bible study by clicking here, and you can order Uninvited on Amazon by clicking here.
I would also love if you would consider heading over to my Facebook page (click here) to LIKE it and/or follow me on Twitter (click here) so that we can chat and encourage throughout the study. Motivation doesn't have to be limited to first Mondays on the blog! 🙂
Even if the Bible study isn't for you, I still want to connect with you to offer encouragement and support. I want this blog to remind you to stop being so hard on yourself; stop comparing yourself to others, don't judge yourself based on what happens to you in life, forgive yourself and others for past mistakes, let go of negative feelings that you've been holding on to, and focus on your strengths.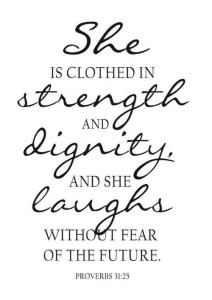 You have the capability to regain your confidence, and you will. Accept yourself for who you are; uniquely and wonderfully you. Stop believing the lies. You are strong. You are beautiful. You are loved. You are forgiven. You are smart. And you are worthy.
I was not compensated for this post, and it contains no affiliate links. All opinions are my own and not influenced in any way.