Recently, I attended Greensboro's first Gluten & Allergen Free Wellness Event. The event was coordinated by Nikki Everett, who has been directing this educational one-day convention in other cities since 2009. I am so grateful that she decided to include NC Triad in this year's schedule.  The event was informative and fun! As a member of their Blogger Team, I had the opportunity to chat with the vendors and speakers before the event opened to the public. Over the next couple of weeks, I plan to showcase a few of my favorites.
Today, I want to introduce you to Aleia's.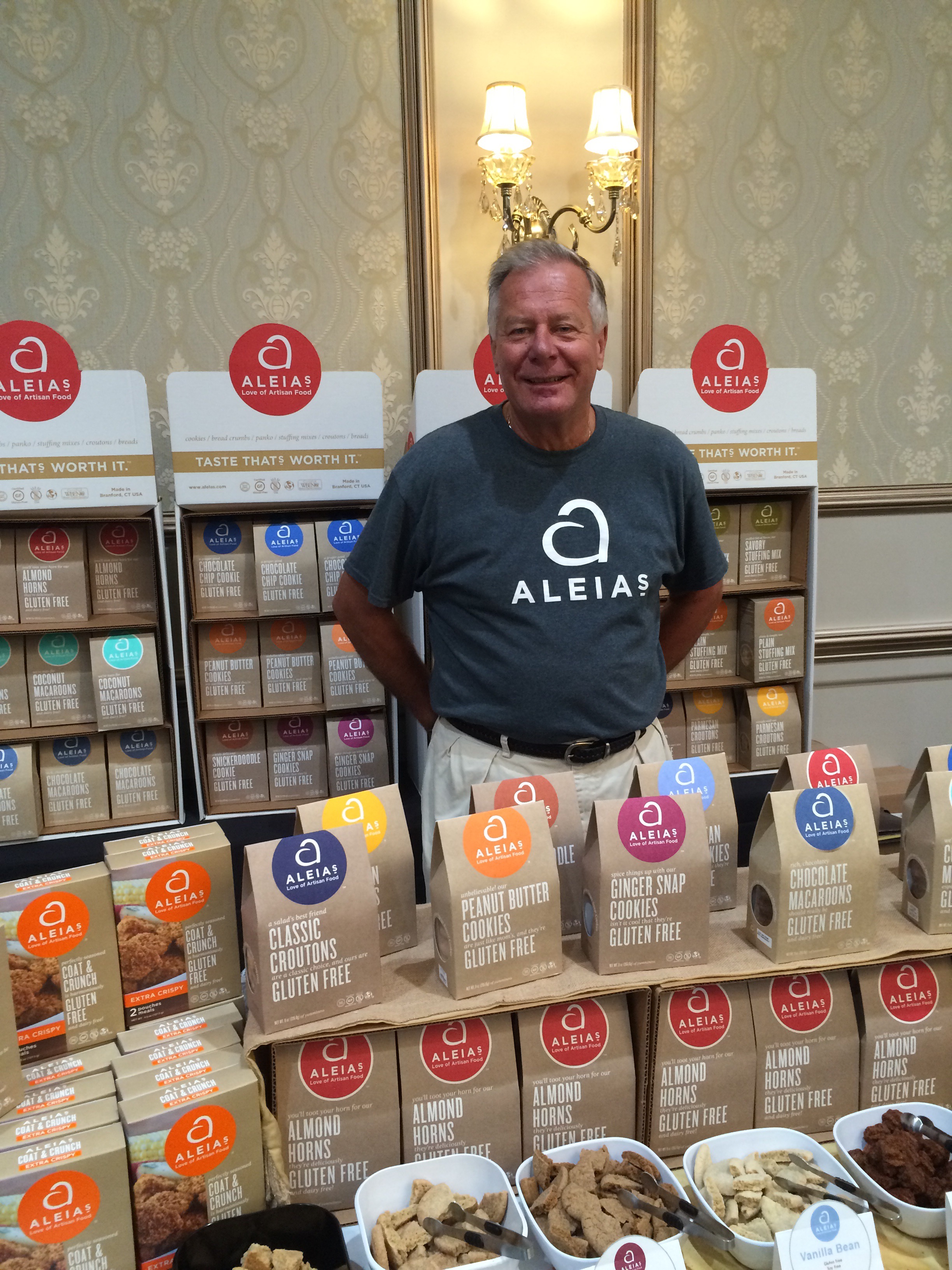 Based in Connecticut, Aleia's is artisan food for those of us who have to avoid gluten. Their products can be found in select stores throughout North Carolina, and online. (Aleia's is currently not in stores here in the Triad, but they're working on that!) Online orders of $40 or more ship free within the continental US. Their foods include cookies, stuffing, breadcrumbs, croutons, and their brand new product, a gluten-free/dairy-free crunchy coating similar to a bagged coating made popular by its claim to be a less-greasy, baked alternative to frying.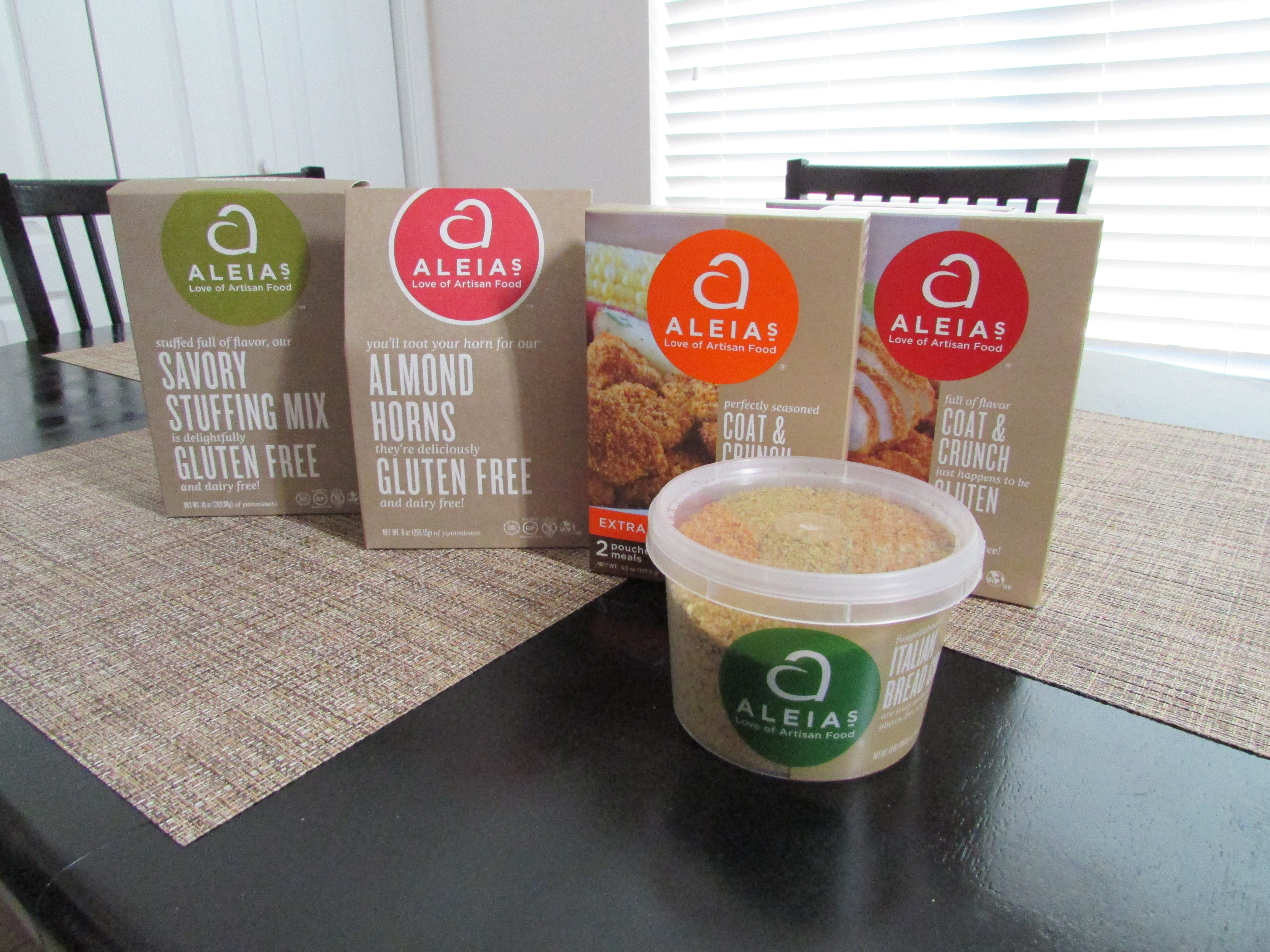 Of their products, I decided to try the new crunchy coating first.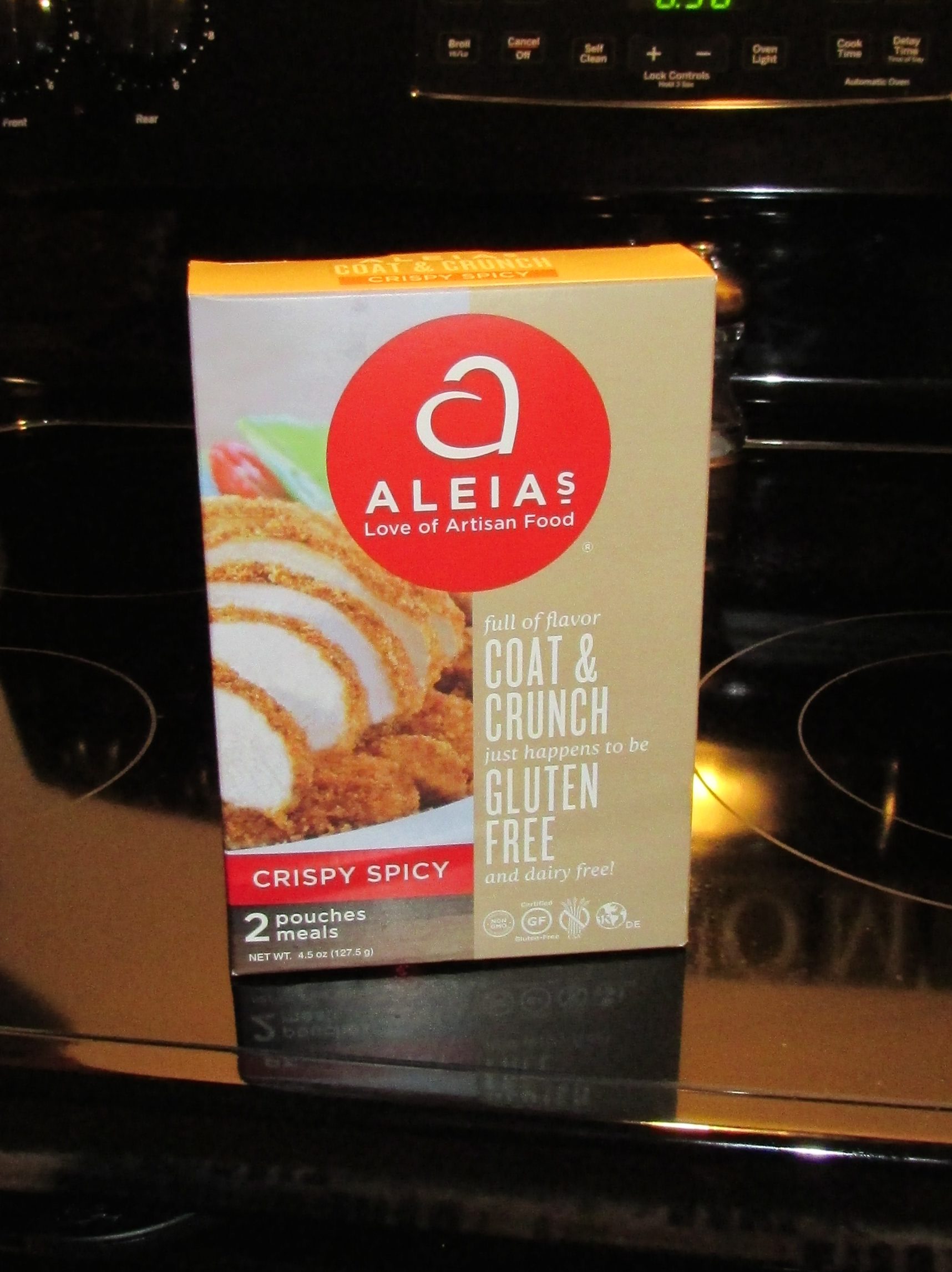 The directions are simple and it took about five minutes to prepare. I began with three thin chicken breasts, rinsed and then drizzled with coconut oil. I opened the box, which contains two coating packets and two bags, and removed one of each. I opened the seasoned coating and placed it into the bag.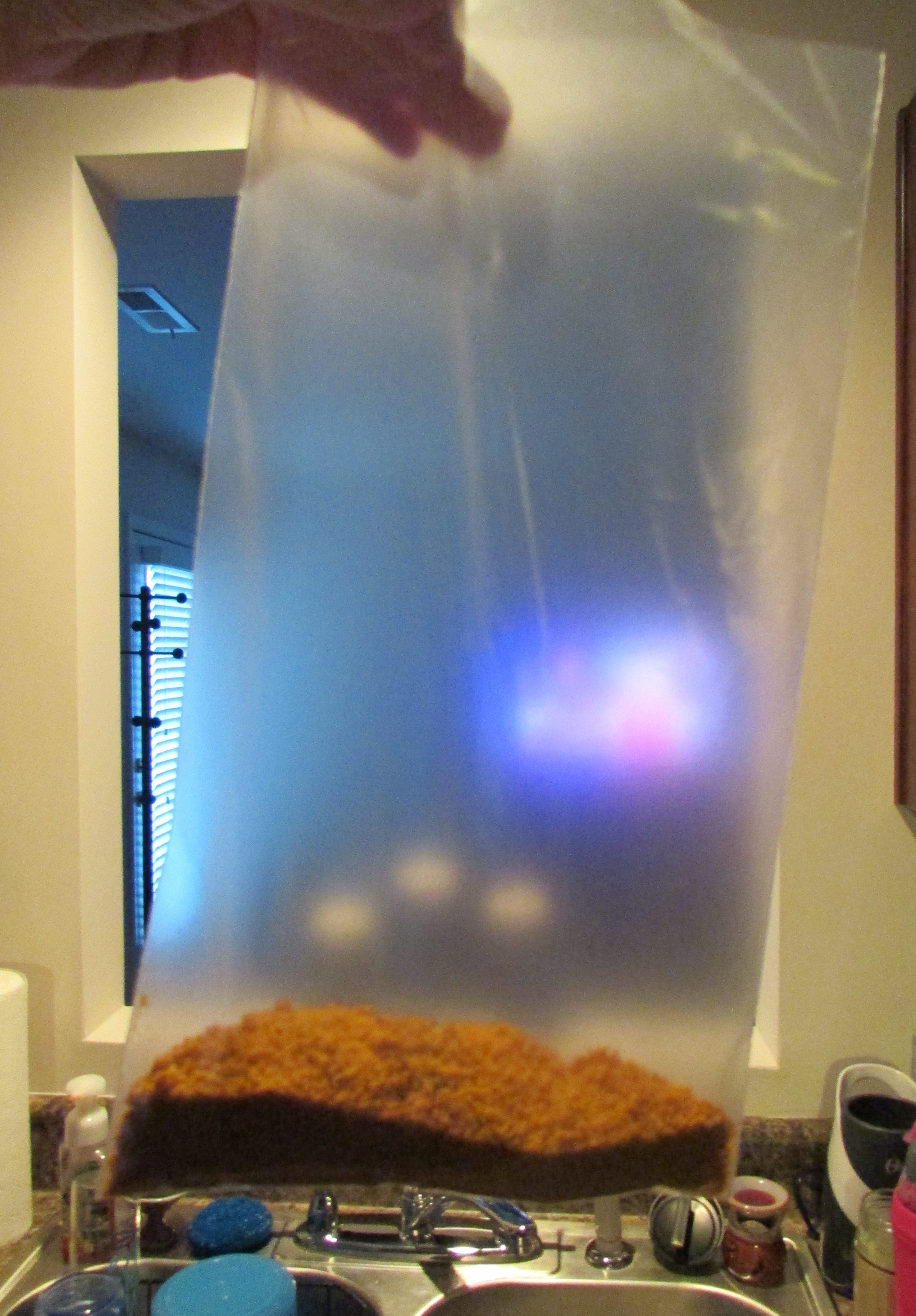 From there, I simply placed one chicken breast into the pouch and shook the bag a few times. I didn't have to shake it vigorously; the coating covered the chicken really well. I removed the chicken breast from the bag and placed it on a cookie sheet. I repeated the process for the remaining two breasts.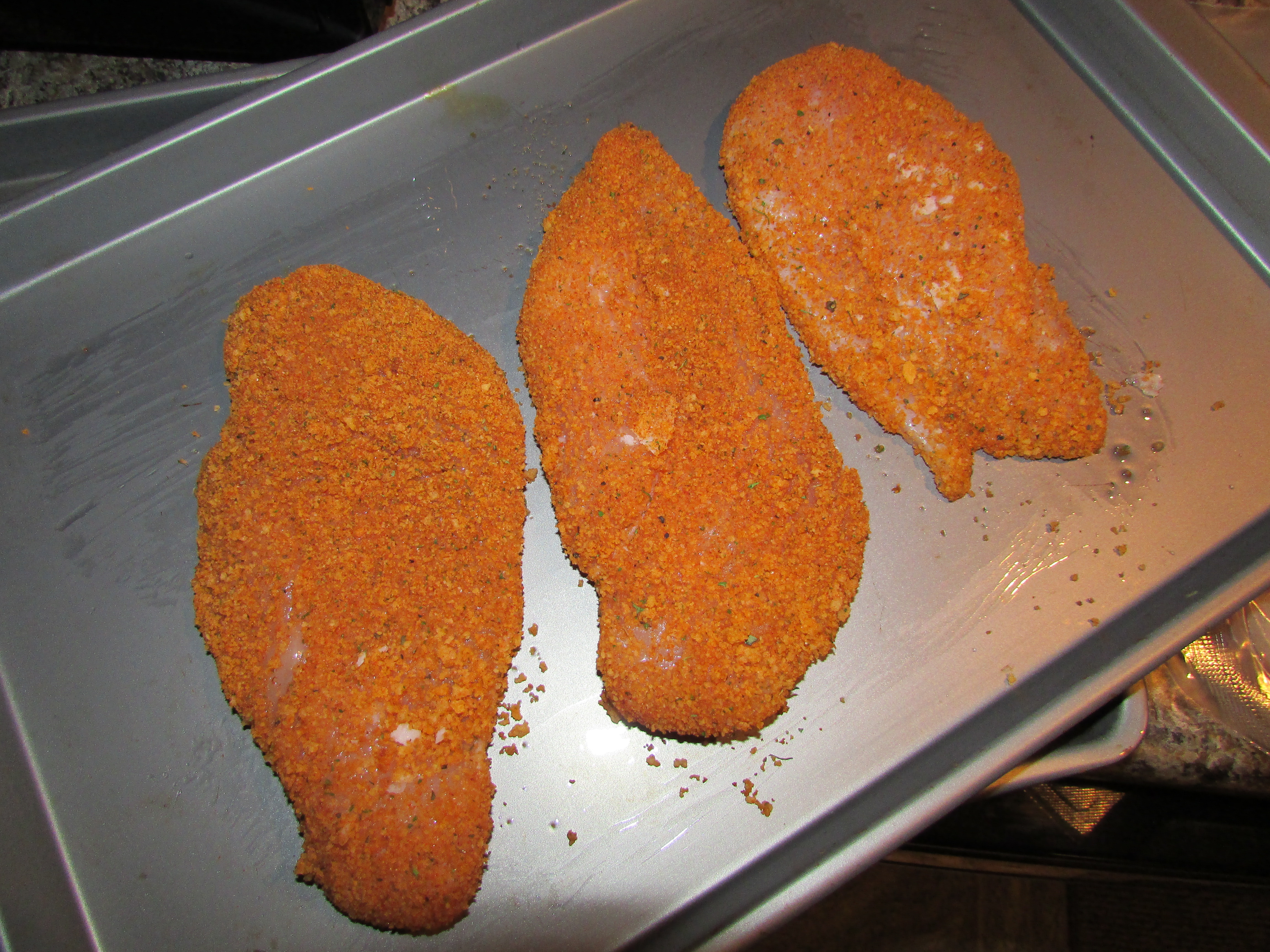 I placed the coated chicken breasts into a preheated oven set at 425-degrees, and baked them for 20 minutes. The breasts that I used were thin, so the time would need to be adjusted for thicker ones. While the chicken baked, I chopped and sautéed mixed vegetables.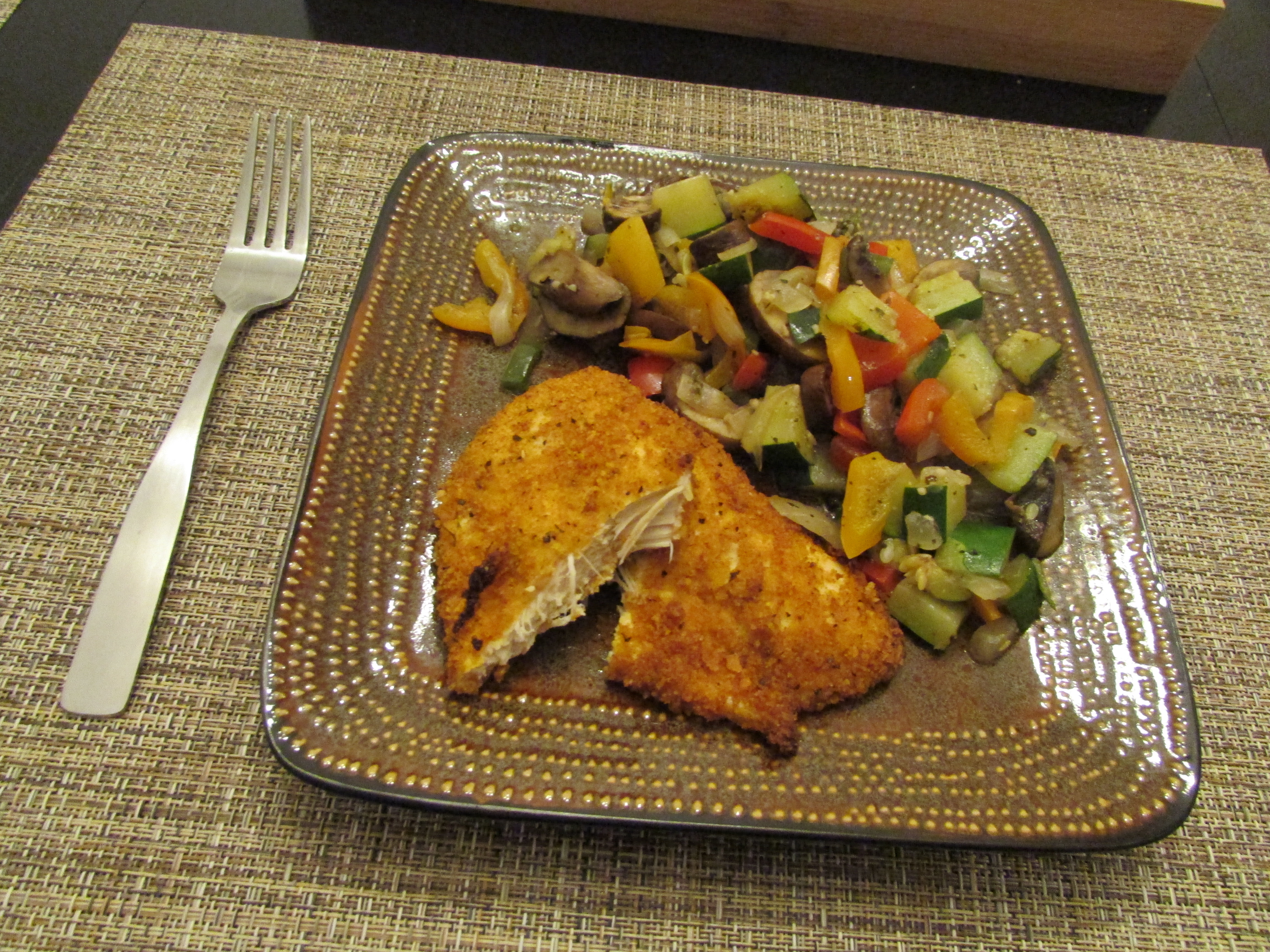 In less than 30 minutes, I had prepared an easy and delicious meal. Aleia's new Coat & Crunch was seasoned beautifully – not too spicy! – and really took my typically bland baked chicken to a new level. My tastebuds were extremely happy. I highly recommend that you try Aleia's.
You can find Aleia's products near you by clicking here and entering your zip code, or by ordering online at aleias.com. I have a discount code (valid for online purchases only – save $1.00 on each item) that I am happy to share with you if you will:
Click here and LIKE my Facebook page.
Click here and LIKE Aleia's Facebook page.
Comment below that you have completed steps 1 and 2, and share with us what product you're most interested in trying.
I also invite you to subscribe to my blog by entering your name and email address in the fields under my photo on the righthand side of the page. That way, you'll know when my next blog will publish featuring another fantastic GFAF Event vendor!
Aleia's is devoted to producing superior hand crafted, certified gluten free, Non-GMO and kosher products. Our commitment is to provide healthy, delicious options for living a gluten free lifestyle every day! Handcrafted and packaged in the USA in a dedicated gluten free bakery that also processes peanuts, tree nuts, milk ingredients and lots of smiles!
Disclaimer: I was given one box of Coat & Crunch Extra Crispy and one box of Coat & Crunch Crispy Spicy by Aleia's to review as part of the Greensboro Blogger Team. This post does not contain affiliate links. All opinions are my own and were not influenced in any way.