If you've been following my blog since summer, you're likely to remember that I fell in love with the Personal Shopping Experience offered by Style Encore. Style Encore is a local consignment store specializing in name brand clothing and accessories. They sell everything from Michael Kors blouses to Tory Burch shoes and Kate Spade purses, among many other brands. All are in barely used, great condition — I have purchased several items with the original tags still attached — and all are sold for a fraction of their retail cost!
I love fashion, but I actually hate to shop. I don't like fighting crowds in busy department stores. I don't like combing through racks searching for a style that I really am not sure even exists. If I do find something unique, I never know if it actually looks good on me. I do like the idea of boutiques but the prices are a big turn off. It's hard to be a fashionista with all of these negatives in my way.
That's why the Personal Shopping Experience is perfect for me. Style Encore reminds me of a boutique, only better with really great prices. Everything in the store is "one of a kind" since the items are purchased piece-by-piece from many individuals throughout the year. The store isn't overwhelming in size. And I don't have to fight the crowds or search the racks! The ladies at my local Style Encore in Winston Salem do that… and cater to me like I'm a celebrity. With a keen eye for current trends, they style numerous outfits in advance and I just show up and try them on! The best part is that I'm assigned a stylist who will give me her honest opinion. No more second-guessing the fit alone.
A Personal Shopping Experience will be perfect for you, too! This is a FREE service offered by Style Encore. Whether you're looking for a specific outfit for a special occasion or whether you're like me and just love seasonal updates to your closet, you should consider being styled at Style Encore. Going on a cruise and need cute dresses? Starting a new job and need business attire? Just started a new relationship and need some great date-night pieces? No matter the reason, the Personal Shopping Experience is your must-use styling service!
If you live in or around the NC Triad, you have two location options: Winston Salem and Greensboro. If you live elsewhere, click here to find a store near you.
Here's how the Personal Shopping Experience works:
1. Stop by Style Encore to pick up a Style Guide (or give them a call, they will email it to you!)
2. Complete the style guide and return it.
3. Schedule your Personal Shopping Experience.
4. Show up and have fun trying on everything!
5. Don't bother trying to narrow down your options. Their prices are too good to be picky!
Below are photos from my Fall Personal Shopping Experience. I am including three of my favorite outfits, and a summary of my purchases.
When you buy or sell clothing to Style Encore, you receive a punch-card. For every $10, you receive a punch. After 20 punches, you receive 20% off your next purchase. I used my punch card on this purchase and saved $46.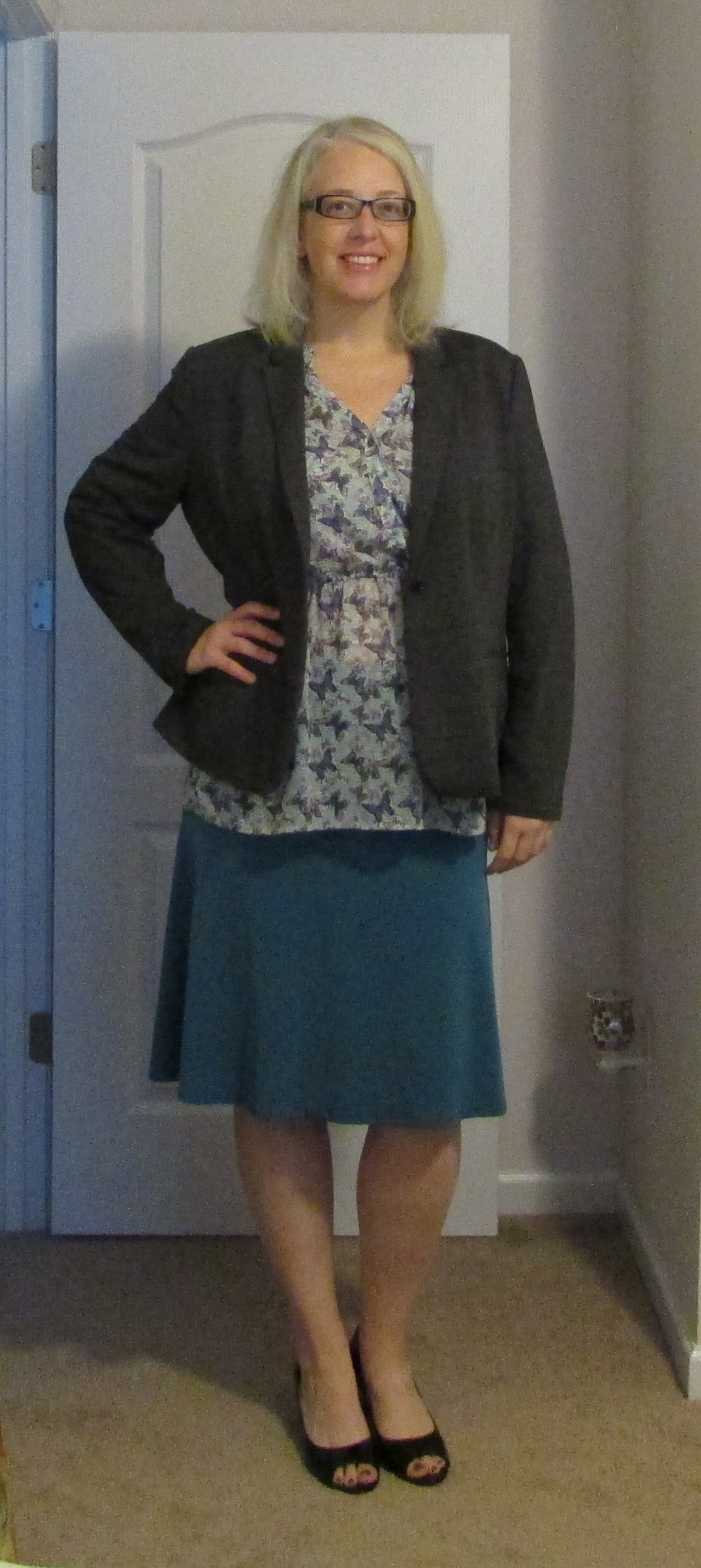 Old Navy blazer $10
Mossimo blouse $6
LuLaRoe skirt $12
New Direction shoes $12
Total outfit $40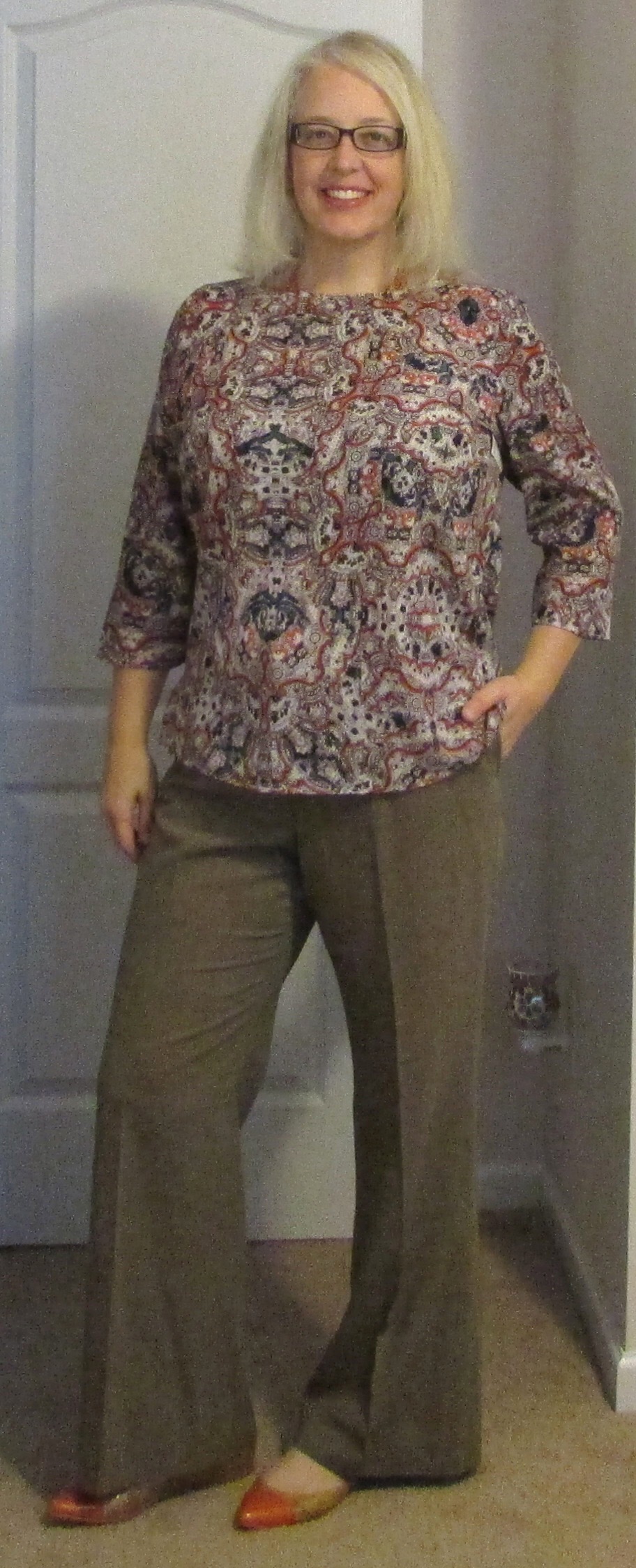 The Limited blouse $12
Ann Taylor Loft slacks $13
Vince Camuto shoes $18
Total outfit $43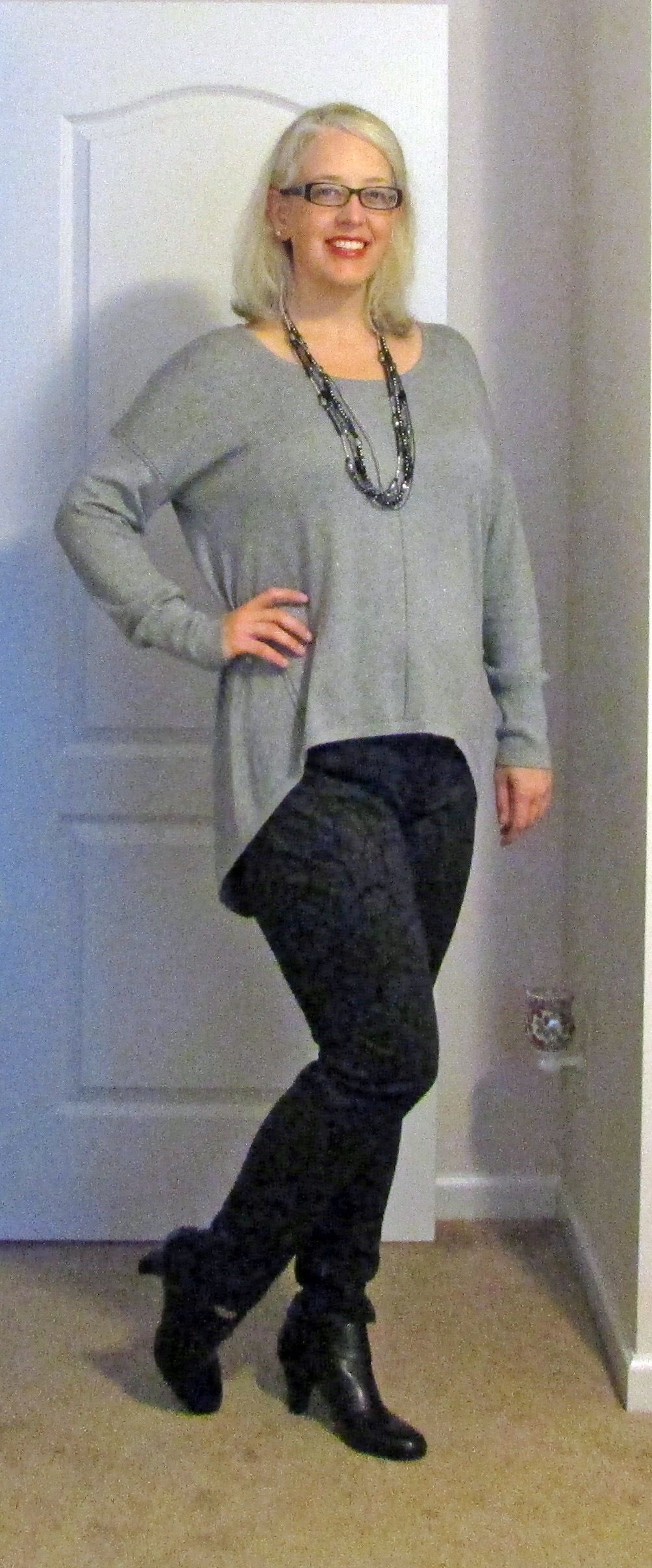 Jennifer Lopez blouse $13
Joe Fresh jeans $9
Naturalizer booties $18
Black necklace $8
Total outfit $48
All of the prices above do not reflect my discount. My final purchases were 18 pieces for $231. After my 20% discount, I paid a grand total of $185. That's roughly $10 per item! And I received 18 punches on a new card. Over the course of the next couple of months, I should be able to sell back at least $20 worth of clothes so that when it is time for my Spring Personal Shopping Experience, I'll have another 20% to put toward a new wardrobe! Win-win.
So what are you waiting for? Contact Style Encore for your Personal Shopping Experience today!!
I was not compensated for this post, and it contains no affiliate links. All opinions are my own and not influenced in any way.