After a long hiatus, I'm finally designing again! I have opened an Etsy store, and invite you all to check it out. I will be offering instant downloads as well as customizable designs. My primary focus right now is graphics, but I will also be offering hand lettering services. I do plan to also offer photography and other artwork at some point in 2017.
I want to also create a store on this page, but that will take some time to build. Until I launch my store on this site, please head over to Etsy to shop.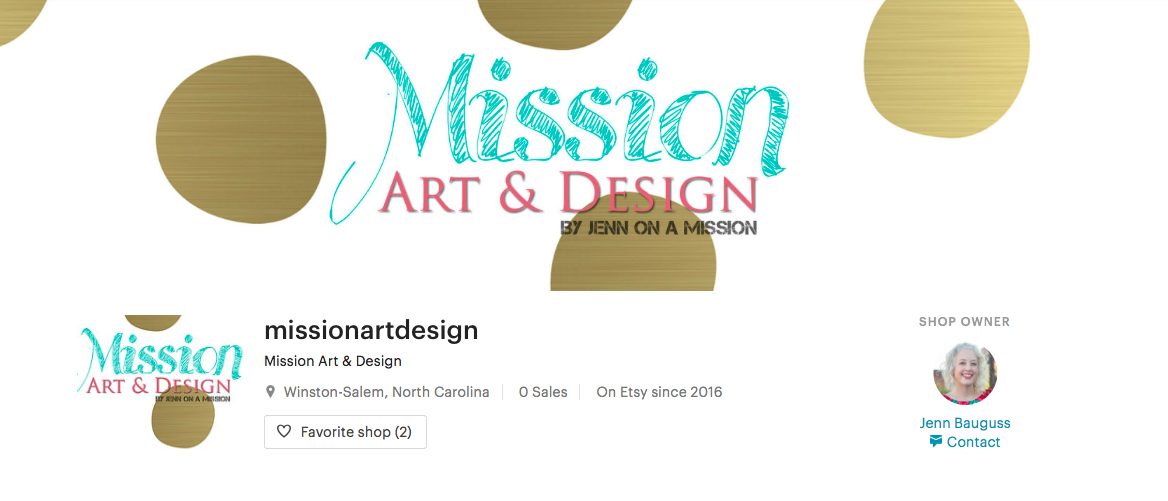 A little about Mission Art & Design:
I have always had a passion for art. I remember telling my grandmother when I was about three years old that I wanted to grow up to be an artist. It was all that I knew, and all that I ever wanted. I lived and breathed art – from drawing and painting to set design in theater arts, I was always expressing myself creatively. I knew that I wanted to attend a college ranked highly in their art program, and was ecstatic to be accepted into the College of Arts & Sciences at the University of North Carolina at Greensboro. I graduated with a Bachelor of Fine Arts in Studio Art with a concentration in Design. By the time I graduated, I had exhibited my work in an international museum… in a gallery directly below one filled with Picasso, De Kooning, and Matisse. With endless opportunities for employment, I decided to pursue a career in graphic design and photography. I spent 10 years developing my skills in printing, marketing, and publishing. After a decade in corporate design, I became a bit burned out. I needed to remove myself completely. I selected a new career in Healthcare, and spent the next decade de-sensitizing myself from the cookie-cutter branding of my previous career. Today, I have found my passion for art again; the passion that I had when I created and exhibited art without the direction of CEOs and Account Managers. And I have decided to sell some of that artwork through my online shop. I named it Mission Art & Design because I'm on a mission to express myself creatively again. I'm not sure where this will take me but the beauty is in the journey, not in the destination! I hope you enjoy the adventure.