North Carolina is a wonderful place to live. (If you don't live here, you should really consider a visit!) We're blessed with so much in this state; from the highest peaks to the islands on our coast, there are a lot of places to see and things to do. So much so that I have barely scratched the surface myself, and I am a native Carolinian. I've decided, in my quest to visit all 50 states, that I would also make an effort to explore more of my own home state.
One adventure that I recently took was a river tour via kayak with Yadkin Riverkeeper. They're a fantastic group of avid paddlers and environmentalists who have committed to promoting clean, healthy rivers… particularly the Yadkin River. The Yadkin is one of the longest rivers in NC, and is the northernmost part of the Pee Dee Drainage Basin. Most of their events take place in the summer, and are often relaxing, family-friendly journeys. If you don't own a kayak/canoe, you can rent them from the organization for a minimal fee. (Roughly $30-40) The registration fee is $20.
[Side note: A coworker recently took up paddling. It sounded like something I would be interested in, since I always enjoyed white water rafting in my younger days. The idea of taking up paddling as a hobby piqued my interest, so I quickly considered purchasing my own kayak. In less than one week from making that decision, my neighbor (whom I didn't even realize had a kayak) was selling his Pelican Vortex 80x for a very reasonable price. It was affordable. It was convenient. And it was blue… my favorite color. So I bought it!]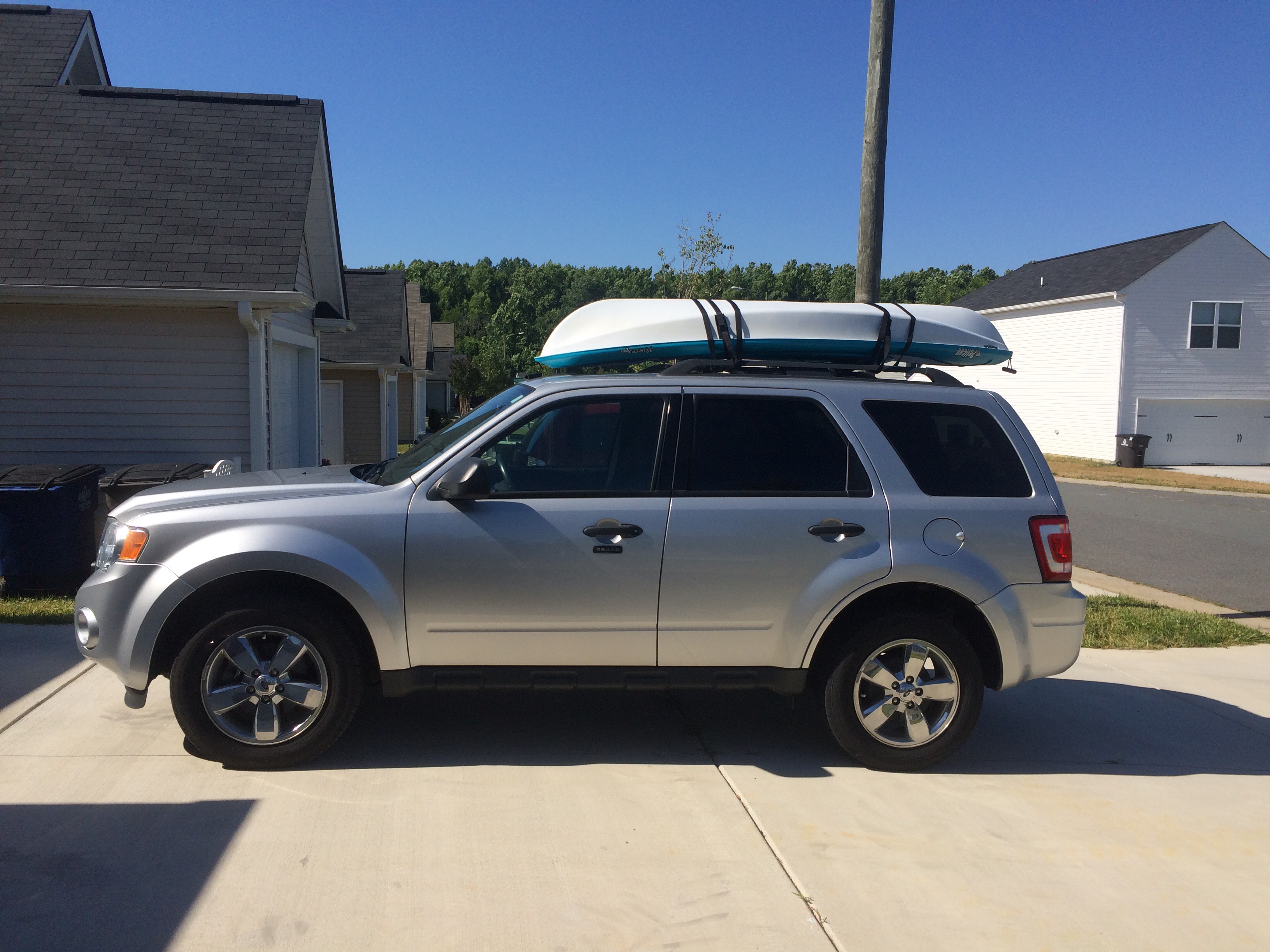 My coworker and I registered for the next available river tour and started planning our adventure. Two days before we were scheduled to leave, I realized that my kayak had a weight limit, and I was dangerously close to it. I started asking friends who paddle if I should be concerned but everyone seemed to think I would be fine. I even asked one of the outfitters on the day of the river tour, and he seemed to think I would be fine too. He did tell me that he would make sure that I looked safe before I launched though. He was kind enough to offer a rental kayak or even shuttle me back to my car if he felt I couldn't make it down river in my own kayak.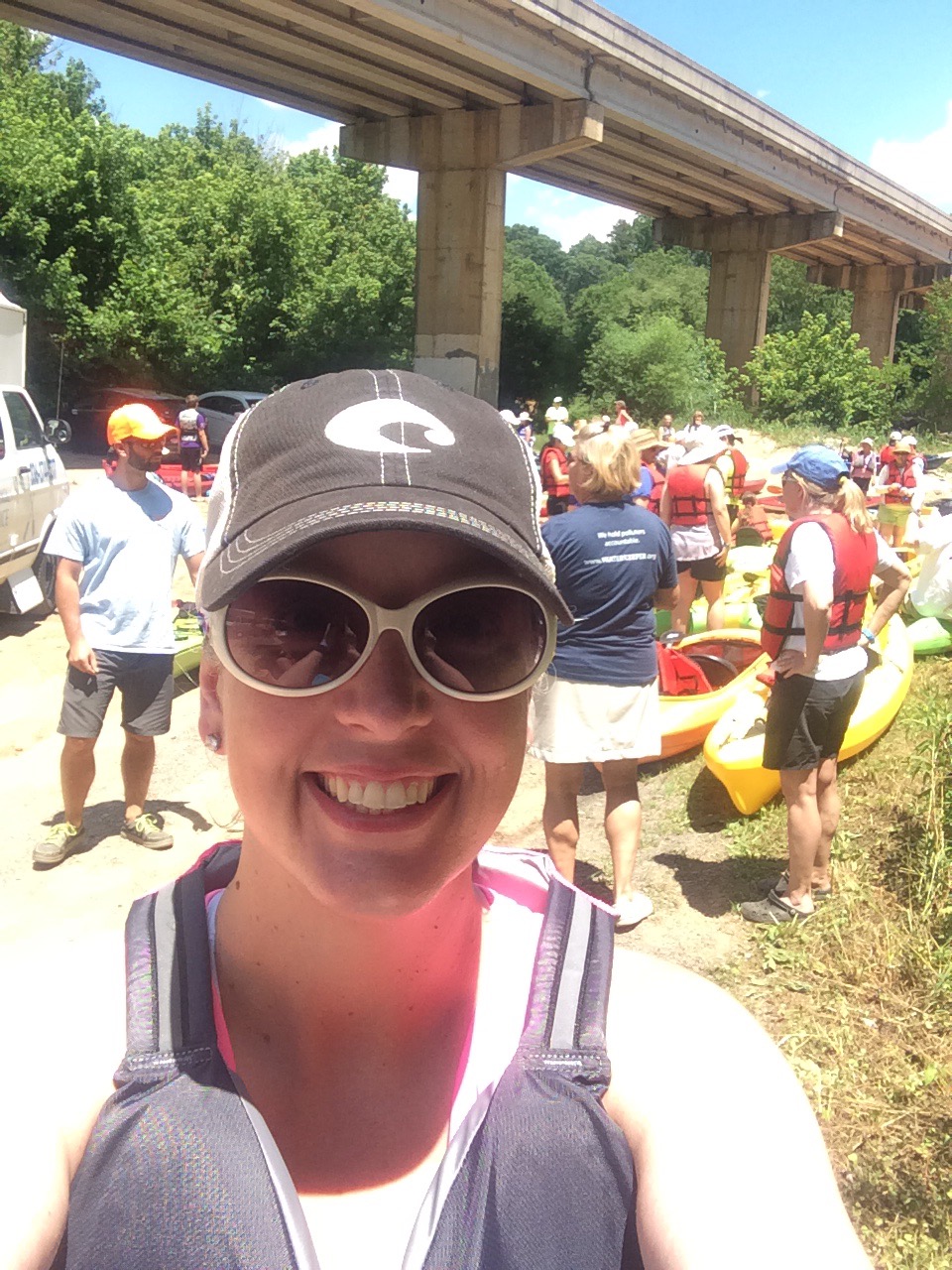 All seemed a go when I climbed inside my boat, and we decided that he'd give me a push. I headed out into the river… and within three paddles, I immediately felt uneasy. I didn't feel like I was going to sink, which was my initial fear. The Pelican Vortex was too fast, turned very quickly, and was unsteady for me. My experience on rivers had been in larger boats, longer and wider. I had never maneuvered something this small, and I was all over the river! And that's when I realized, out of the 60+ paddlers in our group on the Yadkin at that moment, I had the smallest kayak. Even the professionals were in longer kayaks.
I basically had to let the water carry me (the river was low and the current wasn't very fast for the most part) and I only paddled when I needed to over correct or stay upright. Despite traveling about 1/3 of the way trying to relax, I was overexerting myself. My muscles were tense and I was beyond thirsty… all because I was in a poorly sized kayak.  About that time, a guide – one of several scattered throughout the course to ensure all paddlers are comfortable and safe, came up from behind me. He apparently could tell I was struggling. After a short chat, he asked if I wanted out. I wasn't sure if he meant 'out of the river' (which I didn't want because the adventure was really cool) I replied, "I would like to be out of this kayak. I'm too big for this boat. I need a bigger one!"
Without hesitation, he made a quick call and within 60 seconds (or less), I was being circled by paddlers and a raft was on the way. As a runner, I have always bragged about how incredibly helpful and motivating that community is, but I have to admit that this community of paddlers were equally, if not MORE, supportive. I was so impressed with their care and concern, as well as their encouragement.
When the raft arrived, several paddlers cornered my kayak against it with theirs. It steadied my boat enough for me to be able to climb into the raft. Since there were no access points on the river for me to unload my kayak or get a bigger one, we ended up having to tie mine to the raft. Needless to say, I was a bit disappointed to not get to experience the entire adventure in a kayak… but I still was able to see over 10 miles of the Yadkin from the river itself. (And Justin, who was rowing the giant 150lb raft – with two heavy objects in it, a full Yeti cooler and me! – couldn't have been more awesome. We chatted, we told jokes, and we may or may not have sang a little too.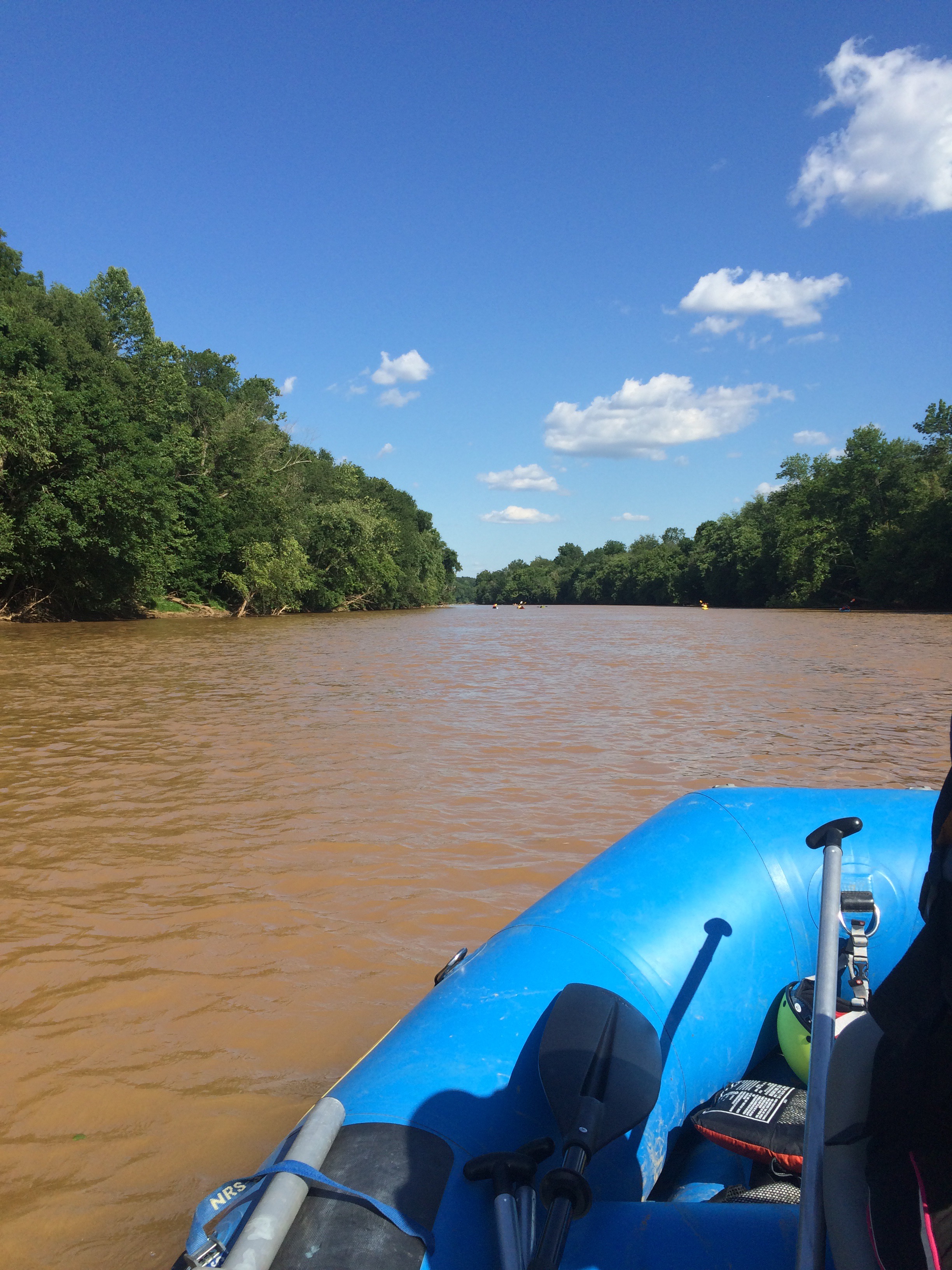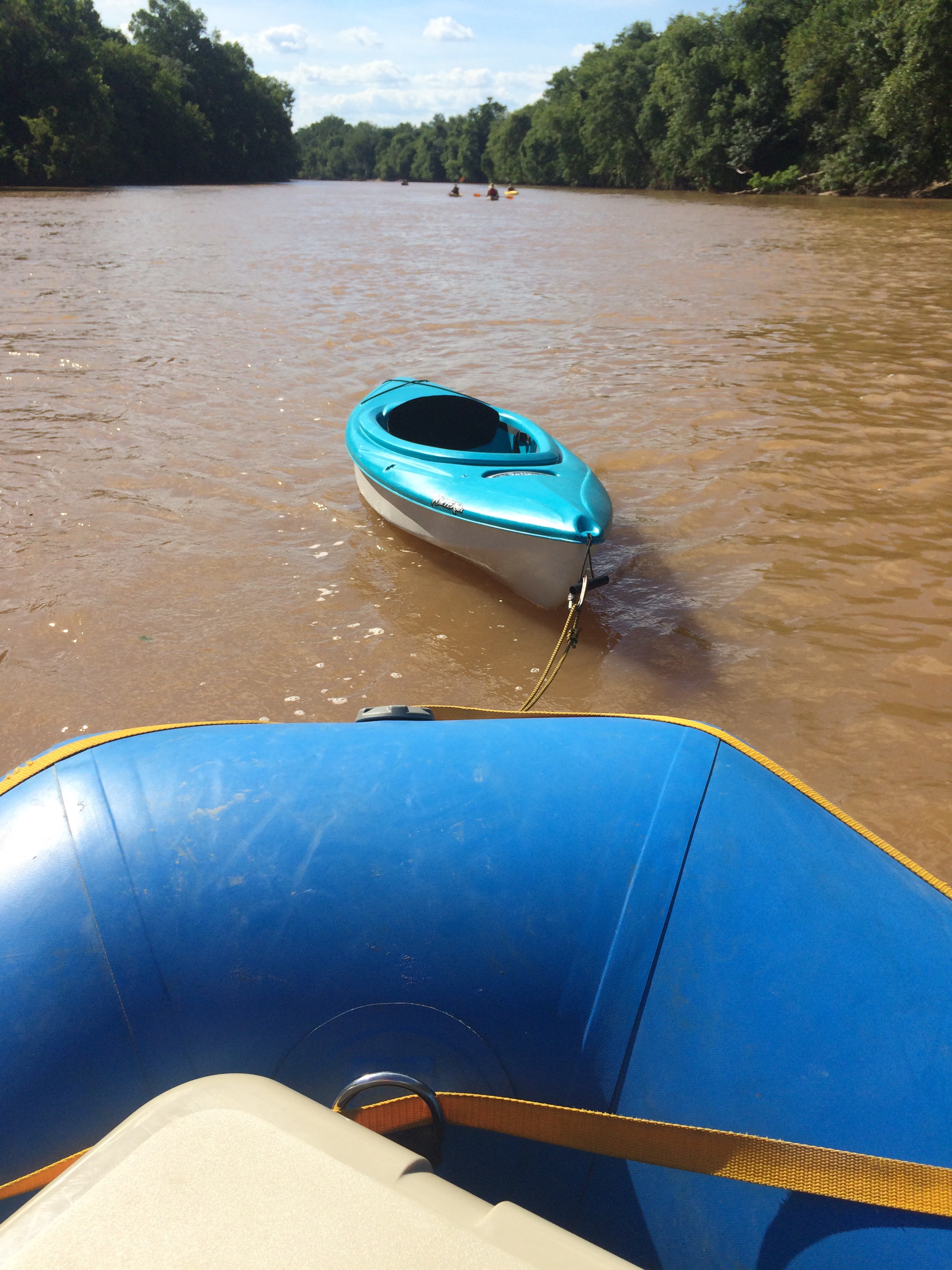 Despite the river tour not going completely as planned for me, I still strongly recommend it. You will be safe because you are surrounded by some of the best people I have ever met, and you will have a great time. Just make sure you have the properly sized boat. If you're unsure of what style/model/size boat that you need, please go see the folks at Great Outdoor Provision Co. They have locations throughout NC. They're located in Thruway Shopping Center in Winston-Salem, and in Friendly Shopping Center in Greensboro. Each location will hold a Demo Day where you can get expert advice on the right boat(s) for you, and then try them out before you buy them. (You can bet that I will be at the next one. Let this be a lesson learned… do not buy your kayak from a yard sale if you have never owned a kayak before, even if it is your neighbor selling it!)
If you would like to take up paddling but need to learn the basics, you can also find classes and meetups through your local Great Outdoor Provision Co. or contact the awesome folks at Yadkin Riverkeeper.
Paddling the rivers of NC is a unique way to experience this state. It's a great alternative to a more expensive (and often less adventurous) vacation too. If you have any questions, please comment below or reach out to me on Facebook or Twitter. I hope I see y'all out on the water soon!
[Click here to see a video, courtesy of and copyrighted by Justin.]