This post has been sponsored by True Made Foods in conjunction with NC Blogger Network. I received compensation in exchange for my honest opinion and review.
I'm not one to use Sriracha in recipes because my tolerance for super hot sauces is a bit lower than most folks. I love spicy foods but when things are too hot, I feel like they lose flavor over the heat of the spice.
That is why, when I was ask to give True Made Foods' Veracha sauce a try, I was a bit reluctant at first. However, I quickly learned that Veracha stands for Vegetables + Sriracha. That's right… the secret to True Made Foods sauces is that they contain vegetables! For a conscious eater like myself, I love the idea of products combining flavor and nutrition. The Veracha sauce contains carrots, butternut squash, and spinach. I know what you're thinking, "But can they really hide vegetables in their sauces?" I had to find out!
True Made Foods was kind enough to send me a bottle of their Veracha sauce to sample, along with their Ketchup and BBQ Sauce. Since I was unsure as to how spicy their Veracha sauce was, I opted to make a slow cooker version of Honey Sriracha Chicken. [I'll include that recipe below.] The combination of honey with the hot sauce cuts out some of the heat.
To my surprise, the Veracha sauce is not at spicy as Sriracha. Don't get me wrong, it still has a kick to it, but the heat of the spices are not over-powering. It is packed full of flavor — delicious, mouth-watering flavor! There's a hint of sweet to it just before it delivers a wonderfully spicy heat. It is incredible! And did I mention that it's made with vegetables? This sauce is truly the best of both worlds. I will never make Honey Sriracha Chicken again. From this point forward, I only make Honey Veracha Chicken!
Since True Made Foods created such an amazing hot sauce, I knew that I couldn't wait to try their Ketchup too. It also contains carrots, butternut squash, and spinach. Their ketchup has 50% less added sugar than most other brands! Y'all… this is amazing ketchup! It is tangy and sweet, and the perfect thickness. It makes other brands taste watered-down and bland. You have got to try it for yourself!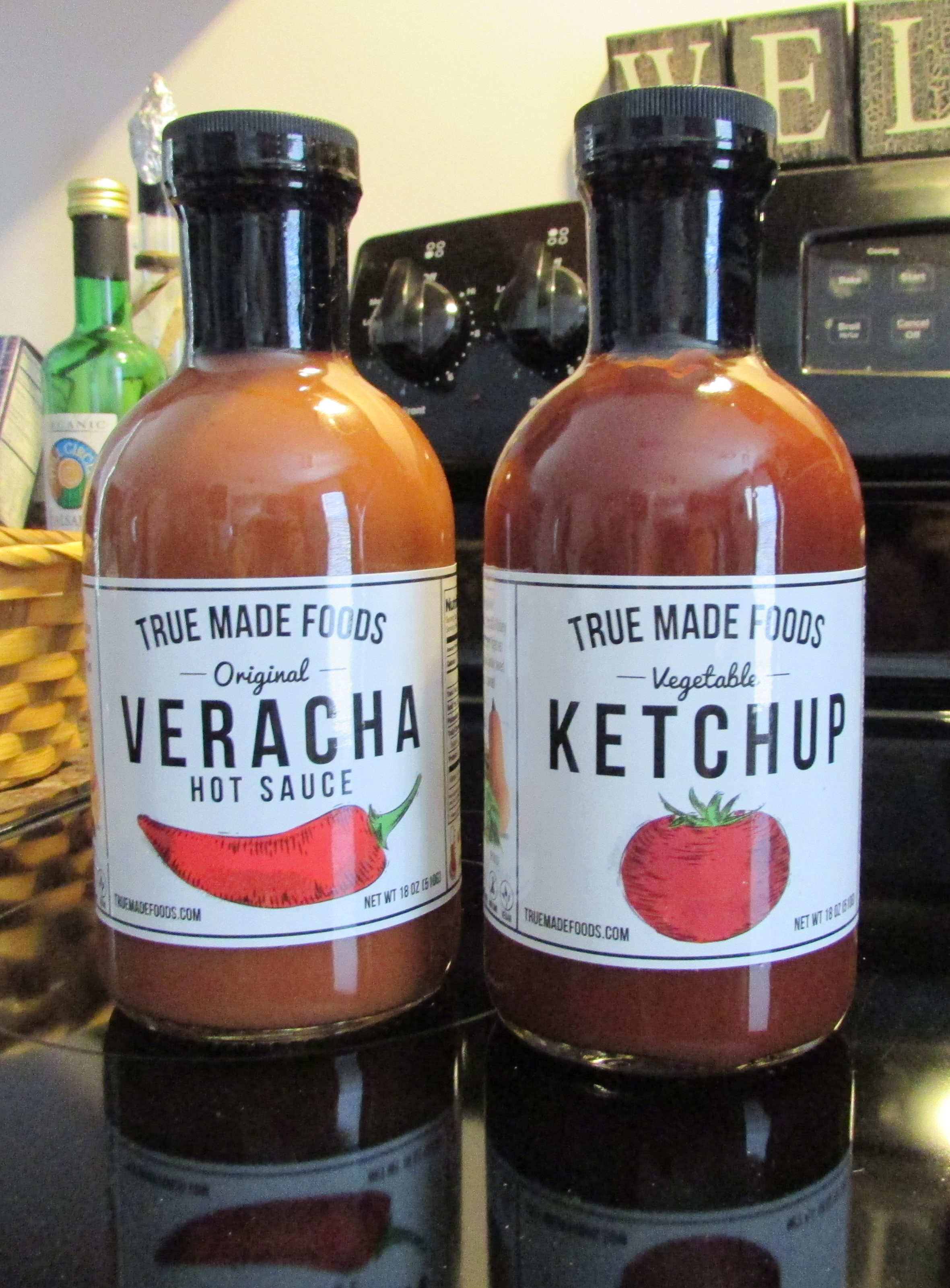 You can find their products in a number of places. You can place an order online via their website, or you can find them in select Super Target and select Whole Foods. Their Veracha and Ketchup can also now be found in all Lowes Foods!
True Made Foods is making American food healthy, turning empty calorie foods into nutrient dense foods. Their hot sauce is pure Paleo, and their Ketchup and BBQ Sauce are also gluten free and vegan. All are non-GMO!
Fun Fact: The carrots and butternut squash used in these products come from family-owned farms in Eastern North Carolina.
Please follow True Made Foods on Facebook, Twitter, and Instagram.
If you're looking for an easy recipe for these products that highlights their incredible taste, consider Honey Veracha Chicken & Rice!
INGREDIENTS
3 chicken breasts
1.5 cups water
1/2 tablespoon olive oil
1/4 cup honey
4 tablespoons TMF Veracha sauce
1 tablespoons TMF Ketchup
salt and pepper to taste
INSTRUCTIONS
Place chicken breasts into the slow cooker.
In a medium-sized bowl, combine together the remaining ingredients.
Pour mixture over the chicken breasts.
Cook on high for 4 hours or low for 8 hours.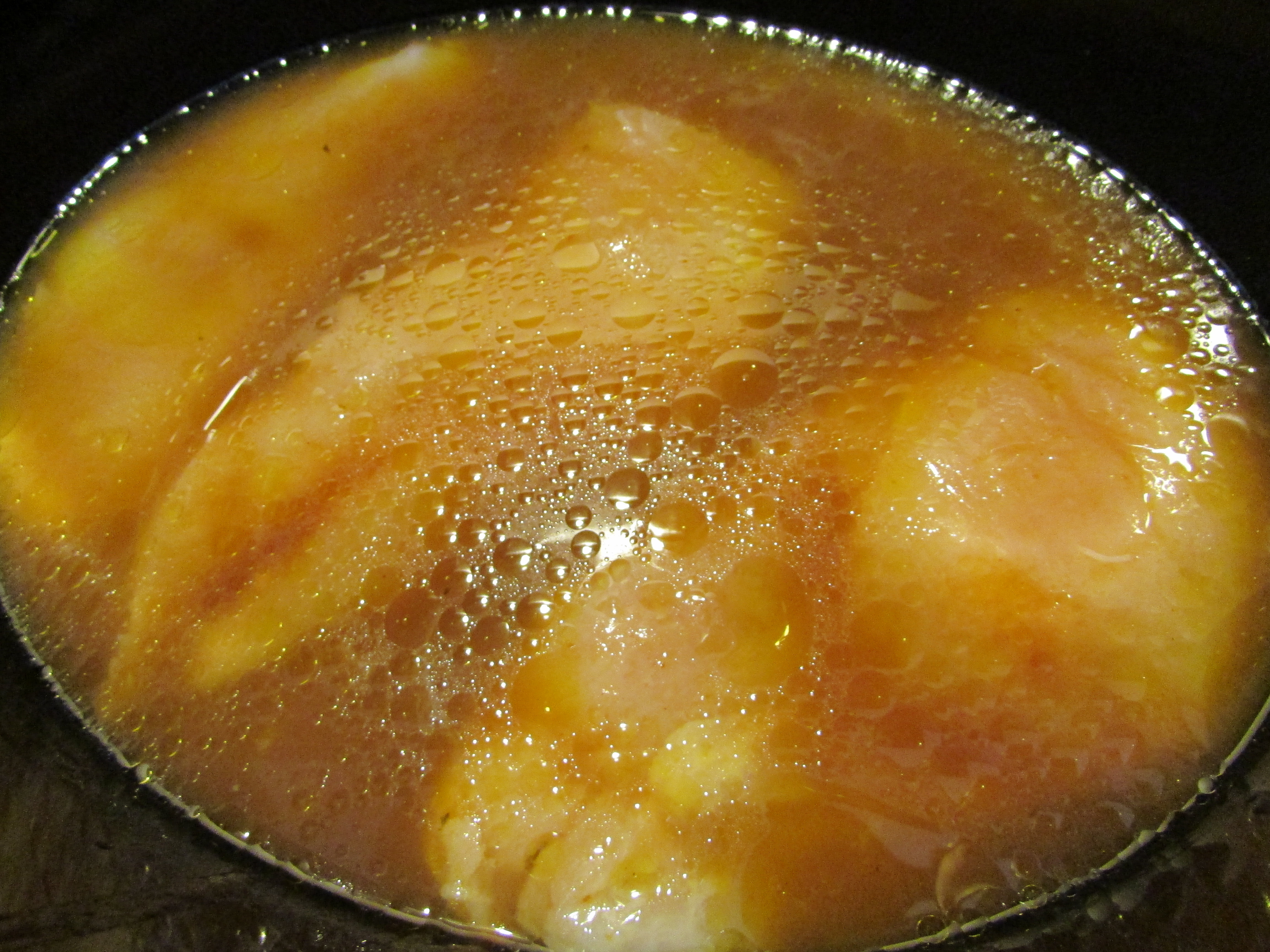 When chicken is cooked thoroughly, remove from slow cooker and shred with a fork.
Remove 1.5 cups of the Honey Veracha chicken broth from the slow cooker and set aside.
Return shredded chicken to the remainder of the broth and adjust the slow cooker to warm.
ADDITIONAL INGREDIENTS
1 cup white Jasmine rice
1.5 cups Honey Veracha chicken broth
2 zucchini
small onion
coconut oil
ADDITIONAL INSTRUCTIONS
In a saucepan, bring Honey Veracha chicken broth to a boil.
Stir in rice, cover. Reduce heat and simmer for 15 minutes or until all liquid is absorbed.
In a separate saucepan over medium-high heat, sauté diced zucchini and onion in coconut oil.
When tender, add cooked rice to saucepan containing sautéed vegetables.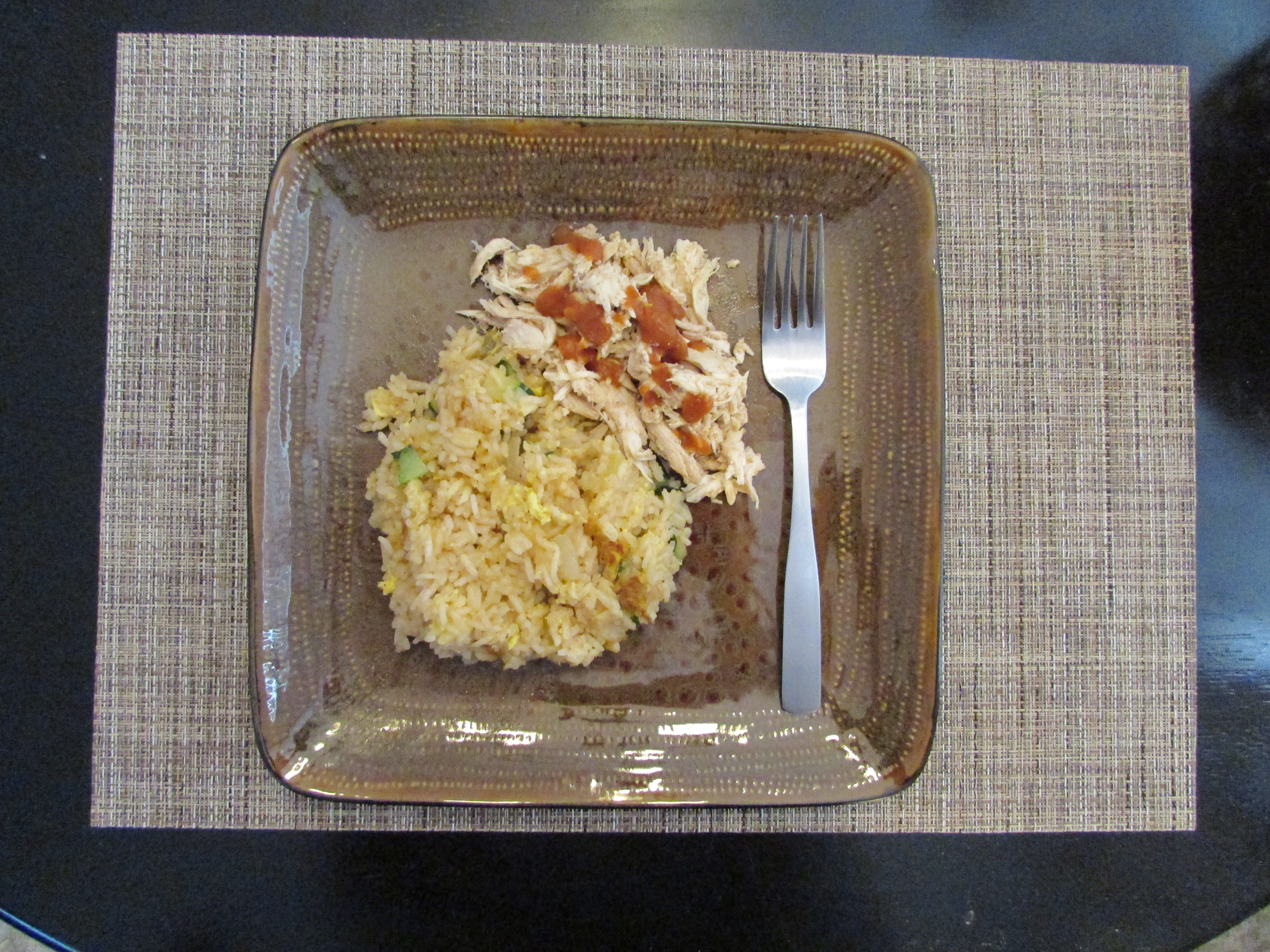 Serve shredded chicken with rice, and enjoy!
*Because I absolutely love the flavor and can't get enough of it, I drizzled a small amount of Veracha sauce directly on top of my chicken for an added kick of spices. 🙂