When I learned about my food allergies last year, my blog changed. I went from posting recipes of quick meals made with ingredients that I had purchased for next-to-nothing with coupons, to experiments made with new products that I had never heard of before. It has been challenging, but in a wonderful way.
Although I feel like I have learned a lot since my diagnosis, I also know that I have barely scratched the surface on all there is to know. That is why I am so excited (and extremely honored) to have been selected to be a part of the Blogger Team for the upcoming Gluten & Allergen Free Wellness Event in Greensboro on September 10.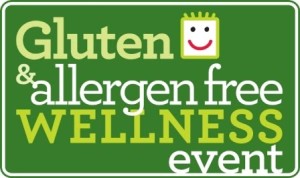 Key speakers for this event are: Dr. Nicole DiNezza, DC, NTP, Jennifer Cuevas, Tarah Jakubiak, Meg Huebner, Rodger Lenhardt, Beth Mincher, and Drs. Roosevelt Smith, and Clifton Mays. They will be discussing an array of topics including essential oils, traveling with allergies, and digestive disorders. There will also be many vendors on site, including some well-known brands. It is going to be an amazing resource for anyone with food allergies, whether you were recently diagnosed or have battled them for years.
I will be posting updates throughout the event; if you're unable to attend, be sure to follow me on Instagram, Twitter, and Facebook. I will also post a blog with highlights from the event the week of September 11.
Tickets are only $10 and can be purchased in advance or at the door. Please comment below if you're planning to attend. I would love to connect with you at the event!
As a Blogger Team member, I will receive free admission and possibly additional compensation for posts regarding this event.