This is a sponsored post. I received an advanced copy of this book in exchange for my honest opinion and review. This post also contains affiliate links.
Do you have any idea how ecstatic I was to be selected as a Launch Team Member for Moll Anderson's new book, Change Your Home, Change Your Life with Color? As an artist, color speaks to me. I still think one reason I dislike snow is because it covers everything with a boring blanket of white. My favorite time of year is late spring/early summer… when the bright yellow sun shines in a vibrate blue sky. Grass is at its greenest, and flowers bloom every shade of pink, yellow, purple, and orange. I love being outside, taking in all of the colors that nature has to offer.
Little did I know that we all have a color story. In the book's introduction, Anderson writes, "Color is energy—good or bad depending on your personal color story." She goes on to explain that by identifying negative connections to colors that we dislike, through childhood memories or other experiences, she can help us to unlock our color stories and create positivity in our lives. Is that not fascinating? I know that I have always loved blue and cared very little for yellow, but I've never actually stopped to consider why.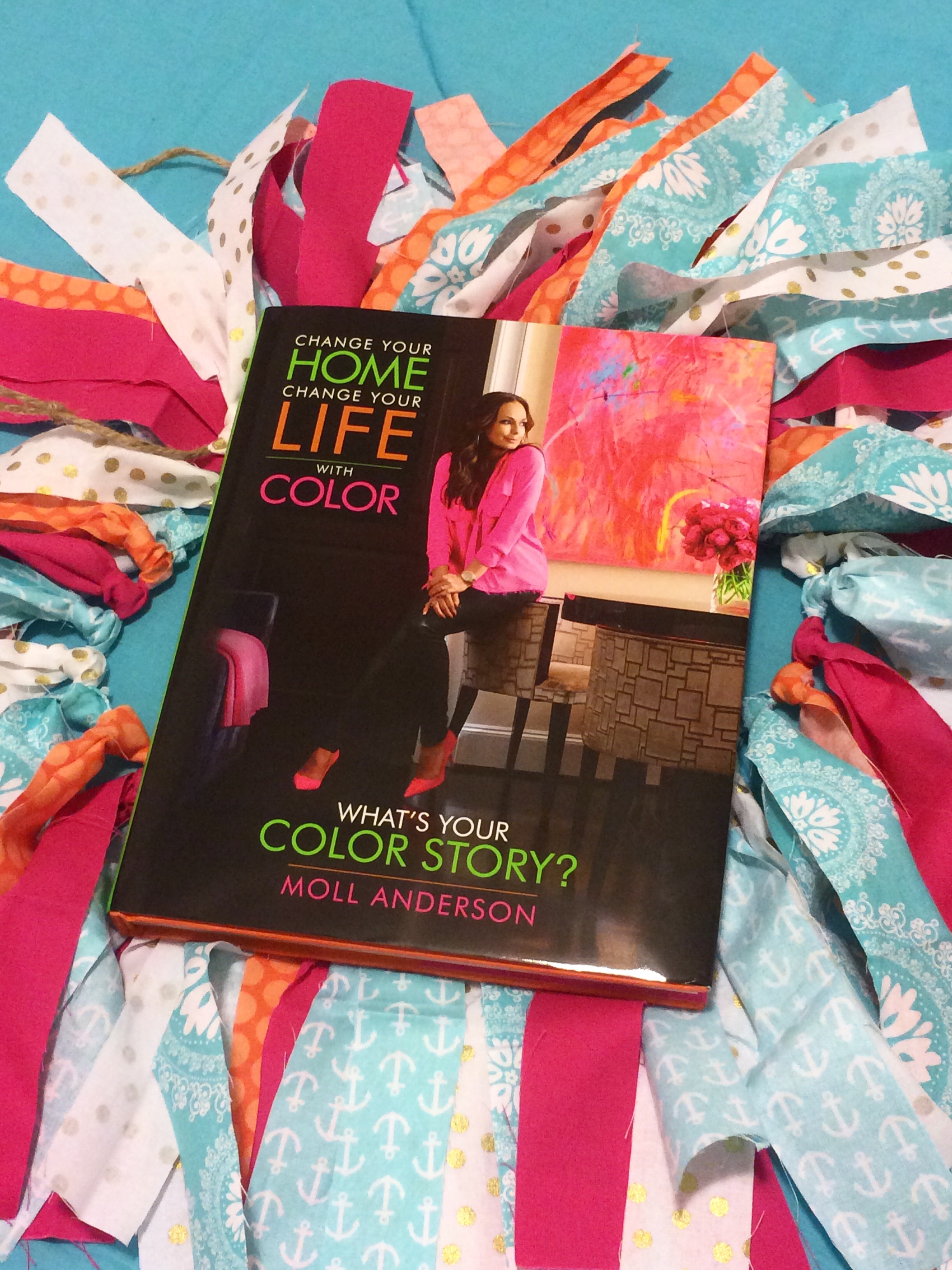 On pages 26 and 27 of this beautiful hardback book, there are 10 questions to help determine our color stories. Questions like, "Did you have a most used Crayon in the box? If so, what color was it?" and "When was the first time you noticed you had a strong dislike for your least favorite color?"
Moll goes on to give a quick lesson in color, discussing things like the color wheel, hue, tint, shade, and tone. It was an abbreviated and simple version of what I learned in Color Theory during my undergraduate days in art school. From there, the book transitions to another series of questions. This time, the questions are a little more detailed, asking specifically about colors in our homes.
By page 49, Anderson begins to dive into color. The photos in this book are phenomenal. The design elements in them, and the excellent print quality of this book, are appealing to the eye. This book is a fast, enjoyable read.  No details were spared in Change Your Home, Change Your Life with Color. From patterns and quotes to fun recipes and Insta-inspiration, every page is informative, motivating, and down-right gorgeous!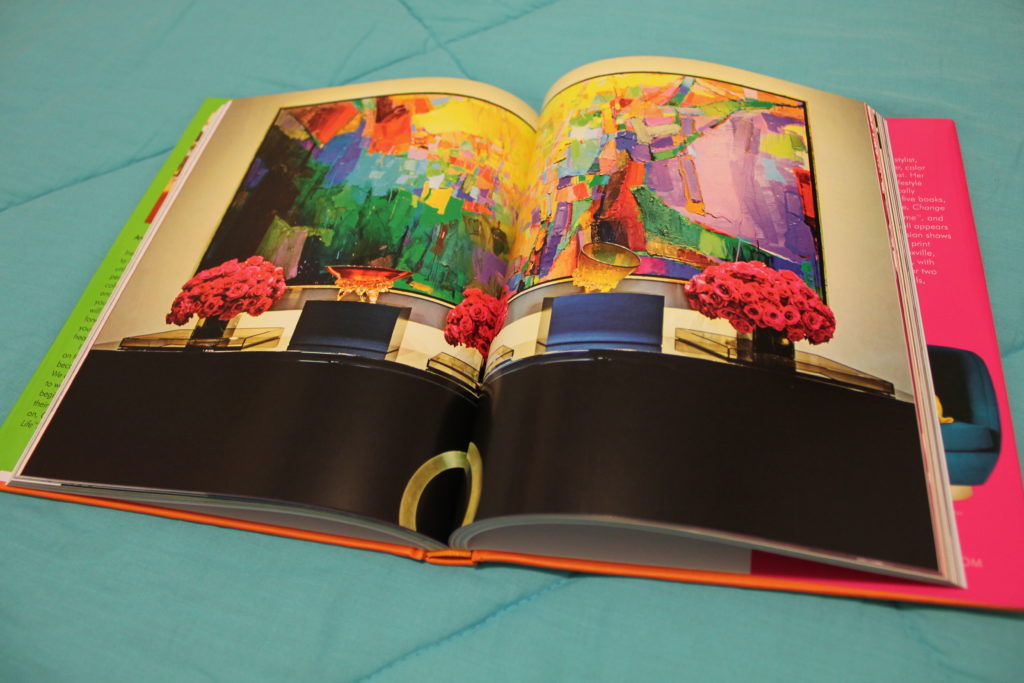 I could spend hours in the pages of this book, re-reading the color trivia and drawing inspiration from Moll's design suggestions. It is written in a way to appeal to everyone, particularly those who feel they lack creativity. If you have been apprehensive about adding color to your home, this book will guide you through the steps of color rehab.
Pages 238 and 239 offer more questions to help us further determine our color stories. I didn't write my answers inside the book, but instead chose to record them in a notebook. This will allow me to revisit the questions in the future to see if my color story changes. I have a feeling this book will be a go-to source of design inspiration for me as I work toward building my new home in the next couple of years.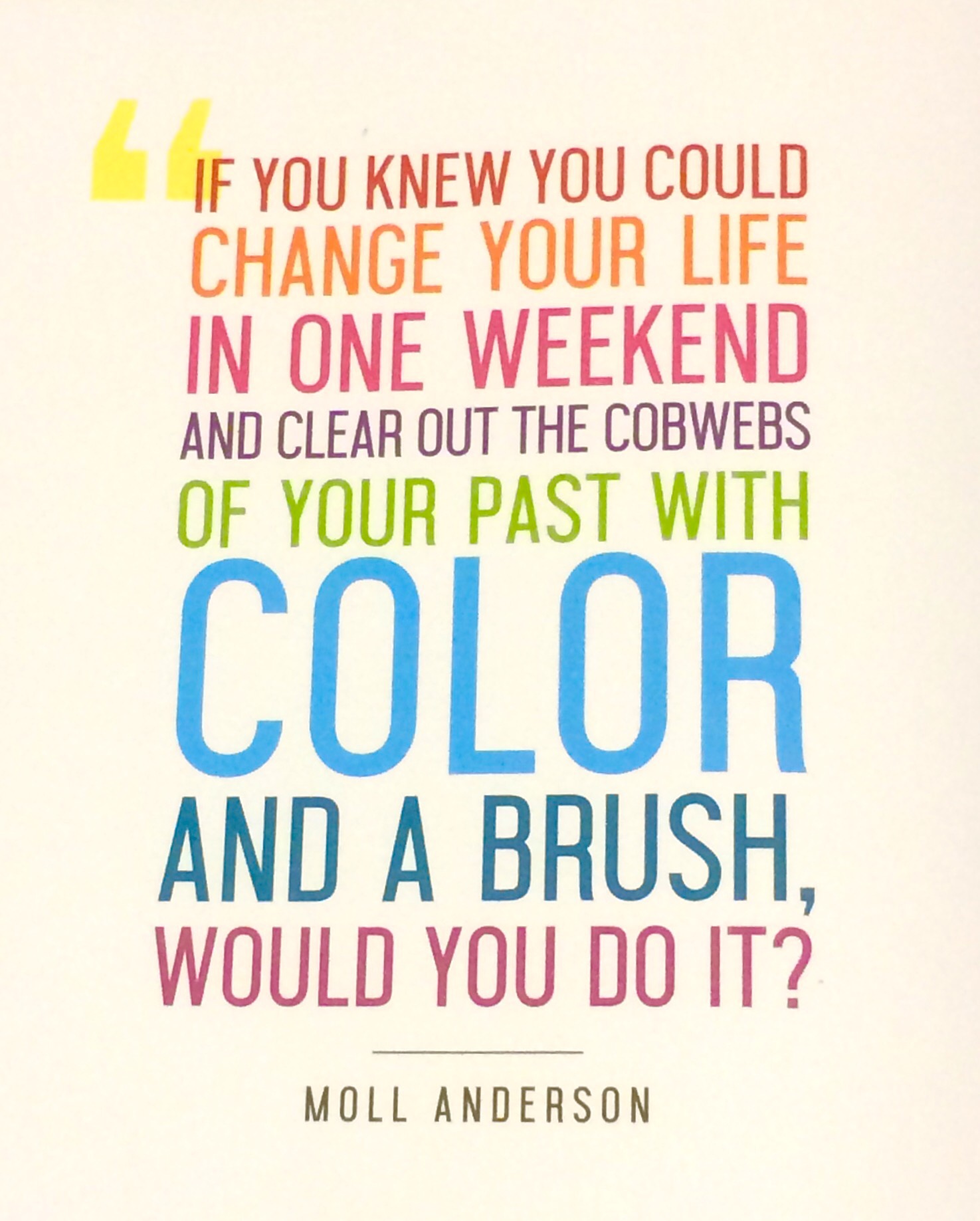 If you would like to have a copy yourself, you can order Change Your Home, Change Your Life with Color through Amazon using this affiliate link.
What color makes you the happiest? Do you currently use it to decorate your home? Do you know why you dislike your least favorite color? Please comment below. I would love to hear from you