Burt's Bees is a company headquartered here in North Carolina. They describe themselves as an "Earth friendly" company, specializing in 100% natural personal care, health, and beauty products. I can remember the first time I purchased their Beeswax Lip Balm. I was in high school and working at a drug store in Winston-Salem when this item was new. The packaging was simple but eye-catching. Burt's Bees Beeswax wasn't in a tube like similar lip balms… it was in a tin. And I loved that about it. It was easy to apply, had a pleasant taste, and made my lips so smooth! I was hooked from the beginning.
A few years later, I found a wholesale company down the street from my college in Greensboro. They offered several other new Burt's Bees products that were difficult to find in average stores. I immediately fell in love with the Lemon Butter Cuticle Cream. It, too, came in a tin. The Sweet Almond Oil and Cocoa Seed Butter left my cuticles soft, which also seemed to nourish my brittle nails. And the smell was unbelievable – fresh lemony goodness! – unlike similar products that had either strong chemical or perfume-y smells.
It makes me happy to now see a large selection of Burt's Bees products in many types of stores here in NC. Their products now range from toothpaste and throat drops to sunscreen and bug spray. And everything is still 100% natural! I have never used any item from Burt's Bees and been disappointed. I am a huge fan!
My newest addiction is their Nourishing Lip Balm with Mango Butter. I can't stop using it!! Do you know how some lip balms drag across your lip and you feel like you have to cake a lot of it on to achieve any amount of smoothness? You won't find that with Burt's Bees. This is the easiest applying lip balm ever. It doesn't gloss over the problem, it truly moisturizes your lips with a sweet tropical flavor.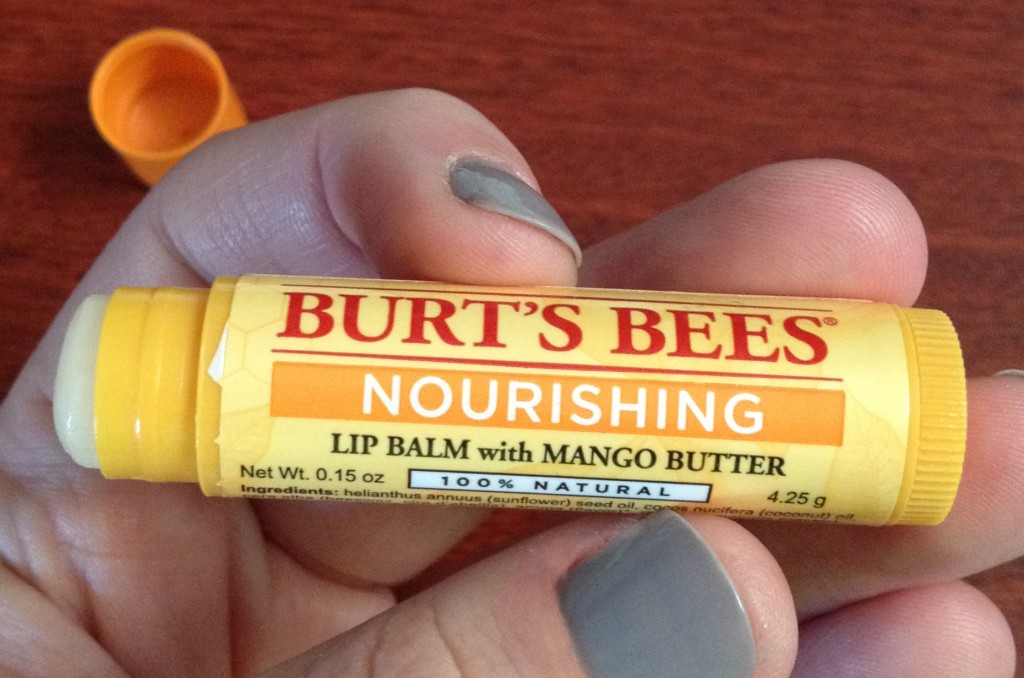 If you're interested in checking out Burt's Bees, visit their website www.burtsbees.com for a store locator or to purchase online. Be sure to check out the Wild For Bees tab too. There are some enjoyable educational videos there. 🙂